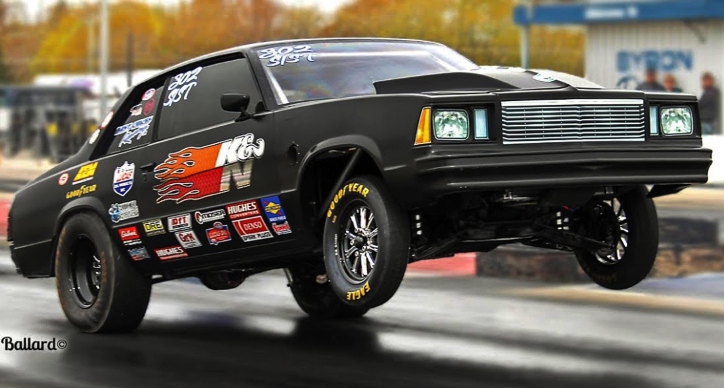 Here is another inspiring story from the drag strip. Watching their Father racing motorcycles, the young sisters Emma and Arley Ballard became passionate about drag racing and their parents signed them up in the Jr. Dragster program. Winning many awards and sponsorships during the years, the young girls made their way to the full size cars. After graduating from high school in 2015 Emma acquired this 1980 Chevrolet Malibu, which her sister Arley also races until she is able to buy her own drag car.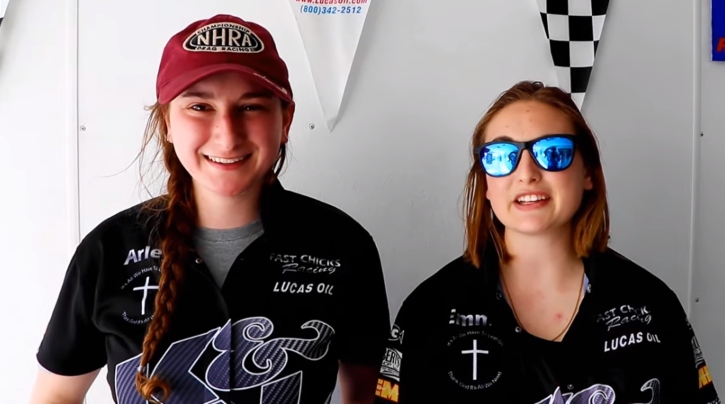 The Fast Chicks Racing Team 1980 Chevrolet Malibu packs a well dressed 415 Brodix SBC cast block engine pushing north of 600 horsepower and similar amount of torque controlled by Hughes Performance Powerglide with 5,500 stall torque converter and 4.56 geared 9-inch rear end with 35 spline Moser axles. Current best ET of the car is 10.45 seconds at 123mph.
Play my man James Hrovat's video to see the Chevy Malibu in action at Byron Dragway.
---
You May Also Like the Story of the McBride Racing Chevy Chevelle Build
---