We have previously featured quite a few of the "Cars and Zebras" drag racing videos from the FAST (Factory Appearing Stock Tire) series held at the US 131 Motorsports Park located in Martin, Michigan, but this is by far the most fascinating one.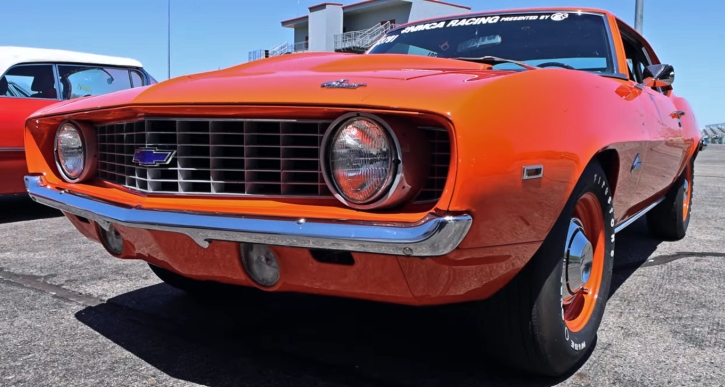 Two of the most iconic muscle cars: a 1969 Chevrolet COPO Camaro running against a 1971 Plymouth HEMI Cuda, which is a great race even if they are fully stock, but when you see these beasts getting out of the hole and the ET's they ran, you will be amazed.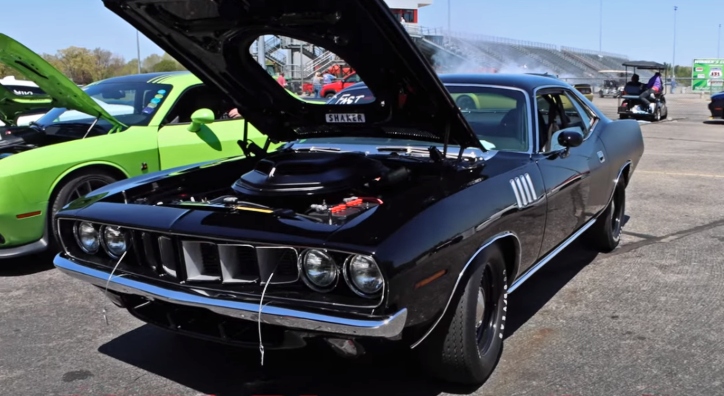 I'm not sure what kind of tweaks the COPO Camaro or the HEMI Cuda have, but judging by the trap speeds, these muscle cars must be pushing north of 700 horsepower to run 9's on motor at over 140mph, and they hook unbelievable on skinny street tires.
Check out the "Cars and Zebras" video to see this fascinating 1/4 mile drag race.
---
Don't Miss David Roy's 8-Second Chevrolet Camaro Street Car Video
---