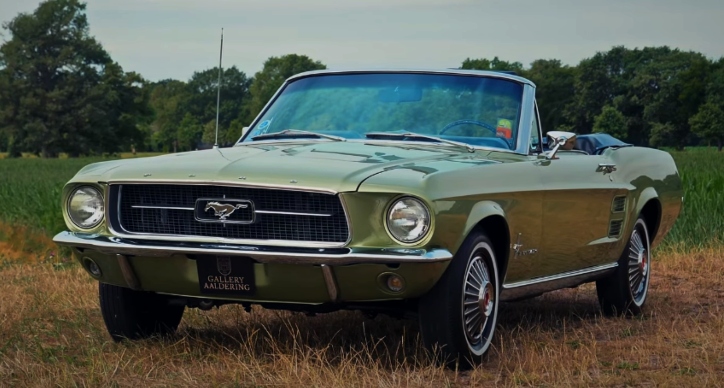 While Ford called the Sports Sprint 1967 Mustangs a limited edition or a special model in their ads, the Sports Sprint was actually an options package introduced to boost the sales for the 3rd birthday celebration of Mustang. At the beginning enthusiasts could only order it on hard tops, but by mid year Ford added it to Convertibles as well.
[wp-amp-ad type="adsense" width="320″ height="100″ layout="responsive" data-ad-client="ca-pub-2806362034903008″ data-ad-slot="8994525576″][/wp-amp-ad]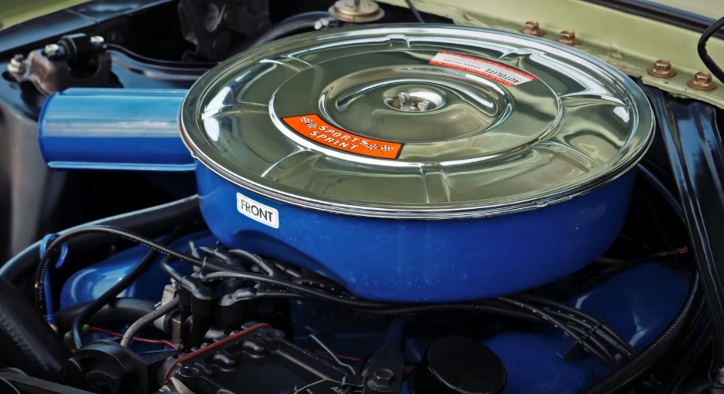 What we have here is a remarkable example of a Convertible 1967 Ford Mustang Sports Sprint powered by 289 V8. A highly original car, which even has the first bumper sticker, which was normally removed on delivery. A five time Gold prize Mustang Club of America winner, which is currently part of a private collection but often sees the road.
Check out the Gallery Aaldering TV video to see this fabulous 1967 Ford Mustang up close.
---
You May Also Like The One & Only 1967 Shelby GT500 Super Snake Story
---