I'm very happy that we still have vintage drag racing events like Glory Days at Byron Dragway, where you can see cool old school pick up trucks like this 1937 Dodge.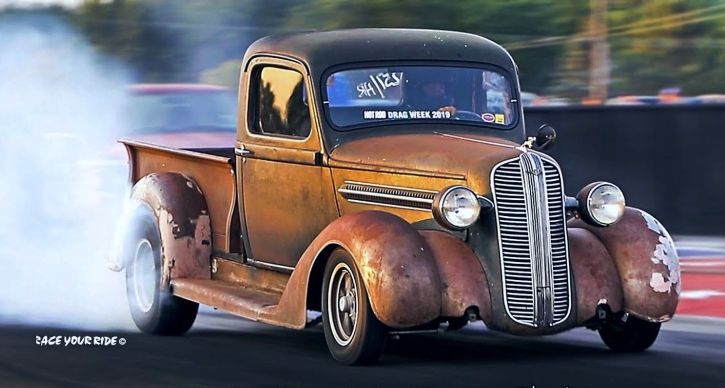 Tony McDonald acquired this 1937 Dodge in pieces about 10 years ago and put it together all by himself. He only got help from a good friend with the wiring. At first he threw a 318 engine in it paired with Dodge Dakota 5-speed. When Tony took it to the race track for a first time in 2017, he ran 15-seconds on the 1/4 mile.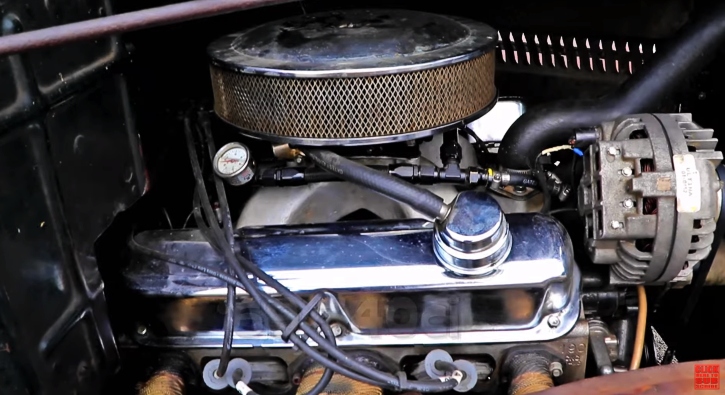 Then he decided to attend Hot Rod Drag Week in 2019 and rebuilt the powertrain. The 1937 Dodge pick up packs a 340 engine bored .030 over, dressed with Trick Flow heads, solid lifter cam and 750 double pumper carb. The power is controlled by Tremec 5-speed with McLeod pro clutch and 4.30 geared rear end.
Play my man James Hrovat's video to see Tony drag racing his 1937 Dodge truck.
You May Also Like the Fastest Pastor's 1946 Dodge Truck Story