All classic Shelby Mustangs that are still in existence have great stories, but this particular 1965 GT350R definitely has the most interesting story that I have ever come across.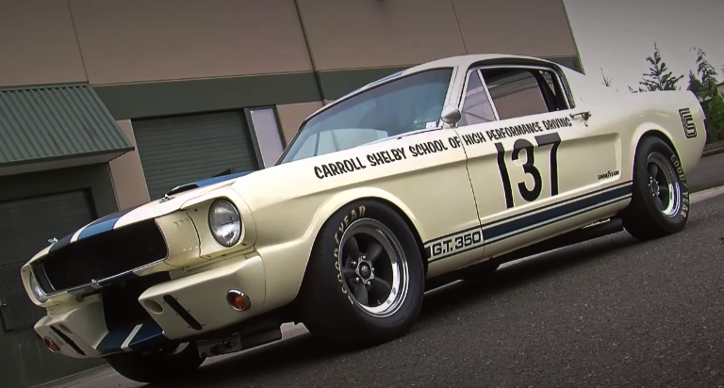 As all the 1965 GT350 cars, this one started as a Wimbledon White Mustang Fastback, which was sent to Shelby American for transformation. However, this one never hit the dealerships, it was used as a promotional vehicle by Ford.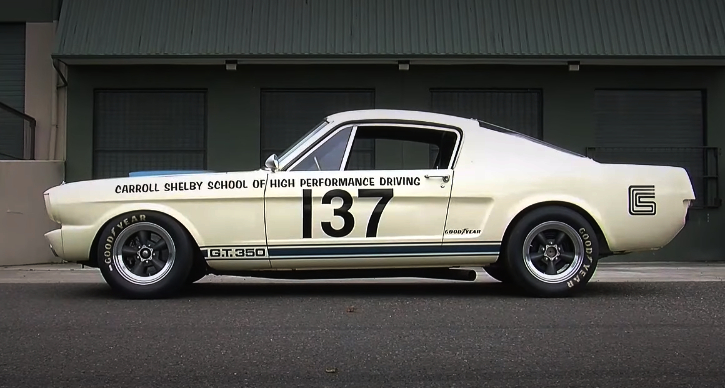 Once the promos were over, the 1965 GT350 went to the Shelby High Performance Driving school. During this period of its life, it received all the mods that were done to the R model cars, and Carroll Shelby identified it as the 37th GT350R.
Later on the 1965 Shelby GT350R was raced in SCCA events, stored for some years, and then restored in the 80's. Play the video to learn the ful story told by Kevin Oeste.
You May Also Like the Original Shelby GT350 Hertz Race Car Story