I'm sure the old school drag racing enthusiasts will recognize this A/FX 1966 Chevy II Nova wearing the colors of legendary Nickey Performance Chevrolet dealership in Chicago.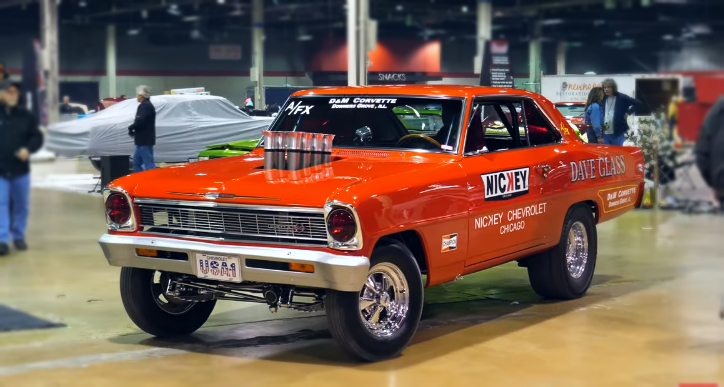 Powered by a Big Block 427 V8 engine topped with Hilborn 8-stack injection and paired with a 4-speed tranny and narrowed 5.13 geared rear end, Dave Glass' 1966 Chevy II Nova was a great entertainment when running down the 1/4 mile.
Displayed at the World of Wheels car show, the A/FX Chevy Nova looks immaculate. While we no longer see it making an appearance at the race track, we could still enjoy the rowdy 427 V8 sound of Dave Glass' Deuce filmed when leaving the event.
Check out Internal Combustion's video to see and hear the 1966 Chevy Nova.
You May Also Like the Angry Super Stock Chevy II Nova in Action