I know not everyone will like the way this 1963 1/2 Ford Galaxie 500 XL looks with after market wheels and lowered to the ground. It doesn't really matter as what I want you to see and hear is the heart of this hot rod.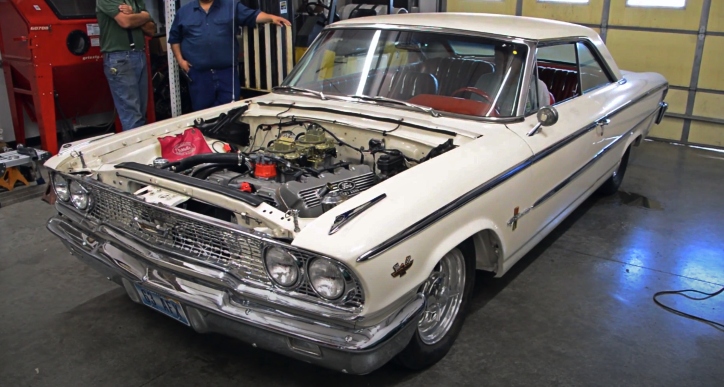 Yes, the 1963 1/2 Galaxie packs the mighty 427 Cammer engine. Ford's Single Overhead Cam (SOHC) powerplant based on the 427 side oiler block, which people also called "The 90-Day Wonder." The camshafts gear drive sounds a bit like a belt squeal, and is kind of annoying, but I believe you'll still appreciate the Cammer voice.
Check out Harley Atti's video of this 427 SOHC Powered Ford Galaxie 500 XL.
You May Also Like the Factory Built Lightweight 1963 Ford Galaxie 500