Combining beautiful style, dazzling colors and tons of chrome, Ford's classic cars from the mid 50's get a lot of attention at every car show, and today we have a great example.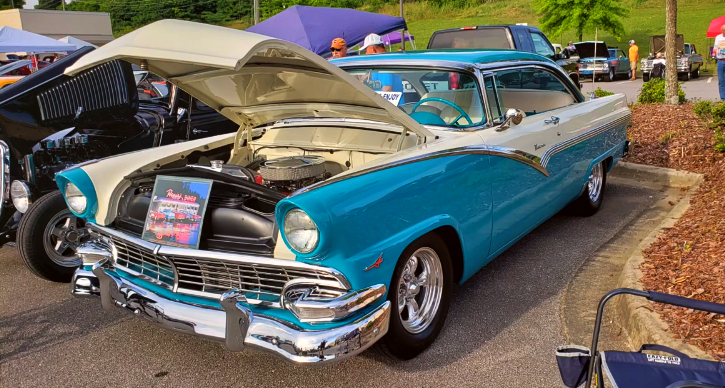 Only a blind man would miss Terry Henderson's 1956 Ford Fairlane Victoria. It's not just immaculate, but also a 2-door hardtop powered by the largest Y-block offered in 1956 – the 312 V8 rated at 215hp with a manual transmission and 225hp with the automatic.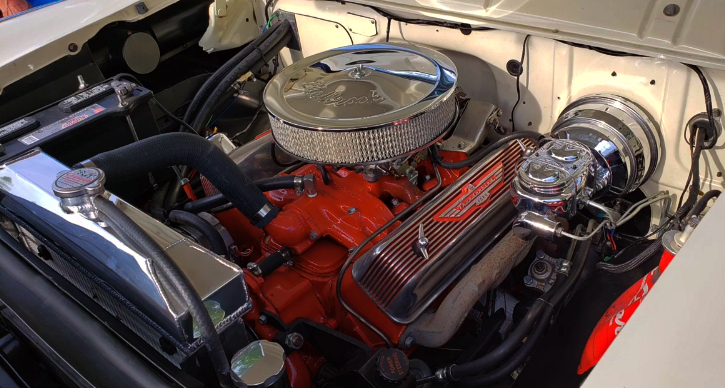 A remarkable classics like Terry's 1956 Ford Fairlane Victoria always come with a good story. This beauty was his first car, that he purchased in 1962 when he was 16-years old and got his driver license in it. Owner of this beauty for six decades, Terry shares the story in front of the camera.
Play the Fastback Saloon video to see all about this 1956 Ford Fairlane Victoria.
You May Also Like the 427 FE Powered Ford Crown Victoria Build