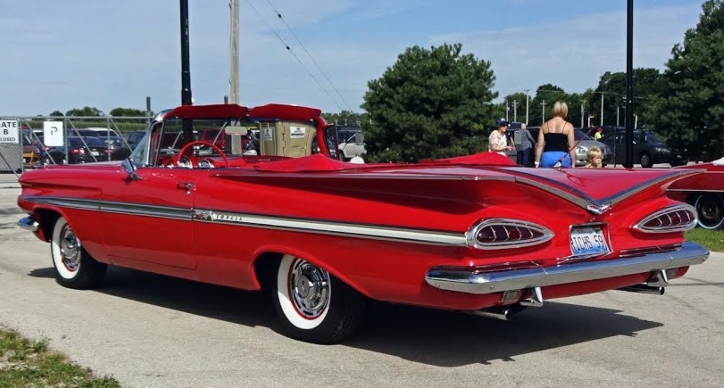 Cat eyes and bat wings, when it comes to classic Chevrolet cars, I don't think there is anything prettier than a 1959 Chevy Impala. There is so much style in this automobile, and the one featured is nothing but fabulous painted in Roman Red with matching interior.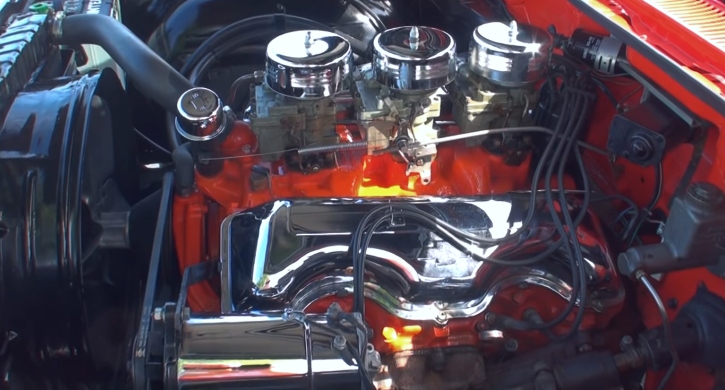 Rich Fredrick had a brand new 1959 Chevy Impala Convertible back in the day, and like most people he wanted to have another one. He purchased this beauty in 1987, restored in the 90's and the car is not only gorgeous, but packs the 348 3x2BBL mated to a 4-speed.
Play my friend Lou's video for the full story of this Roman Red 1959 Chevy Impala.
You May Also Like the Convertible '63 Chevy Impala 409 Stick Shift