Some will say this is another ruined classic, others will argue it's just too much. In my opinion the attention to detail and engine/blower sound of this Pro Street 1965 Chevrolet Corvette should impress even the purists.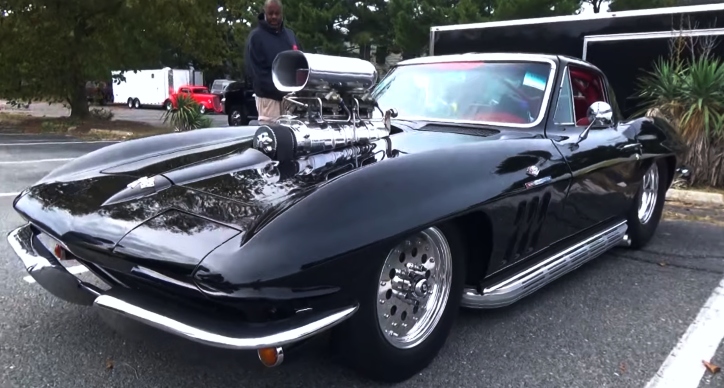 The bodywork, paint and chrome of the '65 Corvette alone is what the hot rod scene is all about. Then you get this high end custom interior, all aluminum small block V8 topped with BDS blower + Nitrous to make over 1,000hp.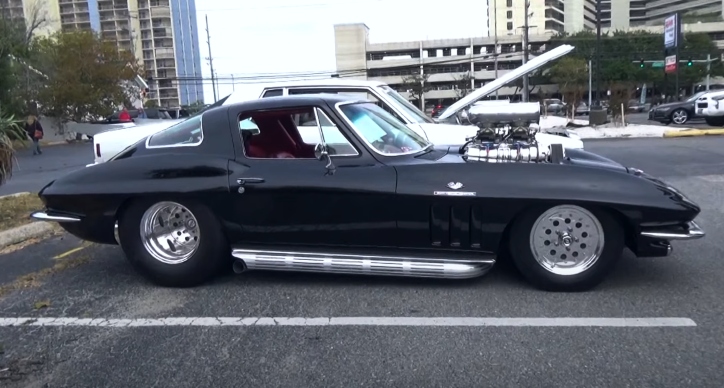 The owner of this Pro Street 1965 Chevrolet Corvette claims he invested $250K into the build, and looking at the car I do believe him. Zlumlord spotted the Vette at the 24th Annual Endless Summer Cruisin' event.
Play the video to see this Pro Street Corvette up close and share your thoughts.
You May Also Like This Red 1966 Chevrolet Corvette Pro Street Build