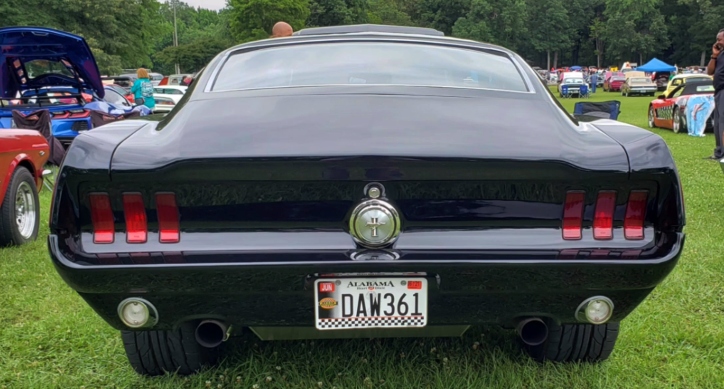 Growing up in a body shop, Tim has learned a lot of things along the way. Although he worked on Chevys, he has always been a Ford guy and built this striking 1967 Mustang Fastback all by him self.
"This was my chance to put my own personal touch into a vintage car with late model drivetrain"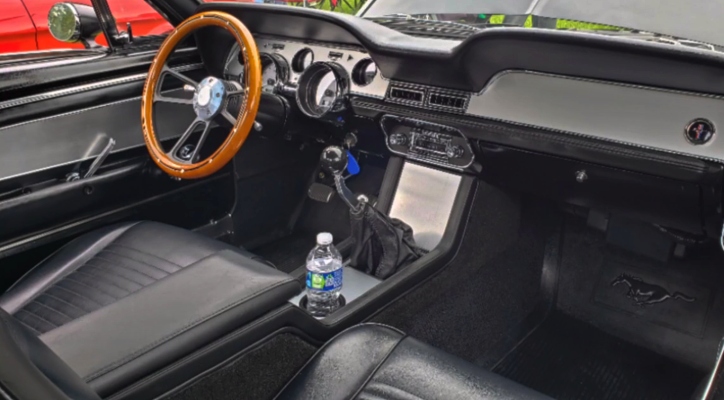 After 5 years of hard work, Tim has finally completed the nut and bolt 1967 Mustang Fastback restoration and shares that the seats and windshield wipers are the only things left from the original car.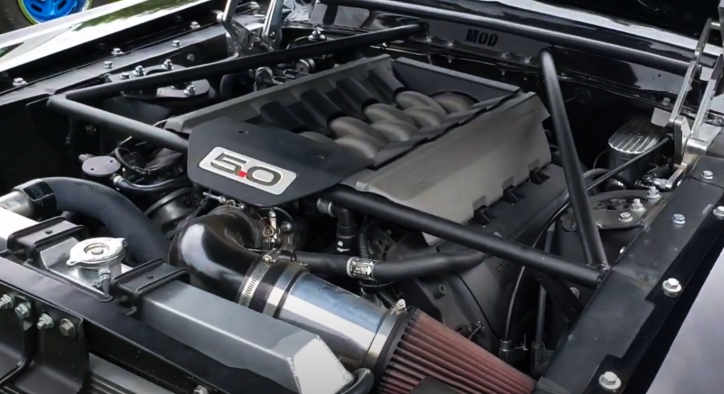 Tim has built the 1967 Ford Mustang based on SN-95 platform. The all black Stallion looks immaculate on the outside, the custom interior is as impressive, and the Gen II Coyote looks just right in there.
Play the Fastback Saloon video to see more of this custom 1967 Mustang Fastback.
You May Also Like this Coyote 1967 Mustang Fastback Build Story