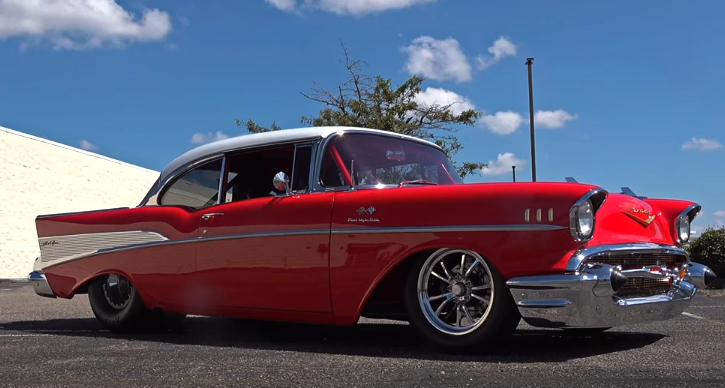 Influenced by his Father, Jerry loved hot rods since he was a kid, and always wanted to have one clean and mean pro street car. Starting with a rust bucket, 4 years later he ended up with this immaculate '57 Chevy that surely fits the bill.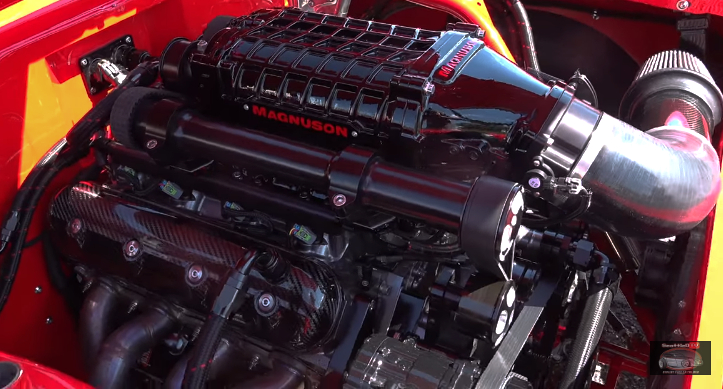 The pro street '57 Chevrolet sports a Don Hardy built LS 427 Dart block race engine equipped with 2650 Magnuson supercharger producing north of 1,000 horsepower controlled by Rossler Turbo 400 transmission and Fab 9″ rear end.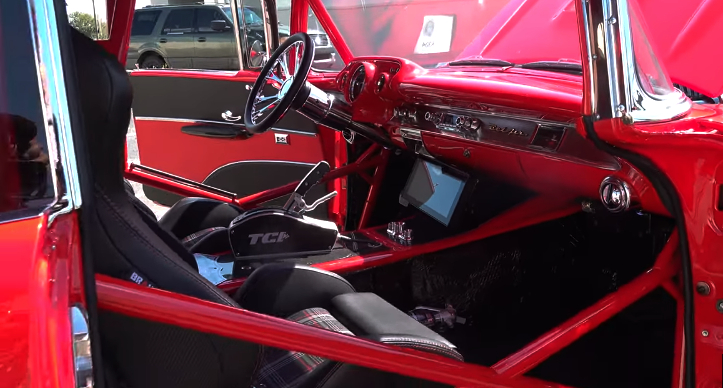 Racing inspired interior and tons of mods make the '57 Chevy too expensive for the race track shares the owner. It's crazy what kind of cars people build just to cruise around, but that was his dream and we congratulate him for achieving it.
Play my man Scottie's video to see all about the Pro Street '57 Chevrolet build.
Don't Miss the 1,000hp Lumbert Brothers Racing '57 Chevy in Action