Initially Mike Bowen wanted to do a Thunderbolt clone, but then he came across this 1971 Ford Maverick, and decided that's going to be the car he will build and race in the Coyote Stock class.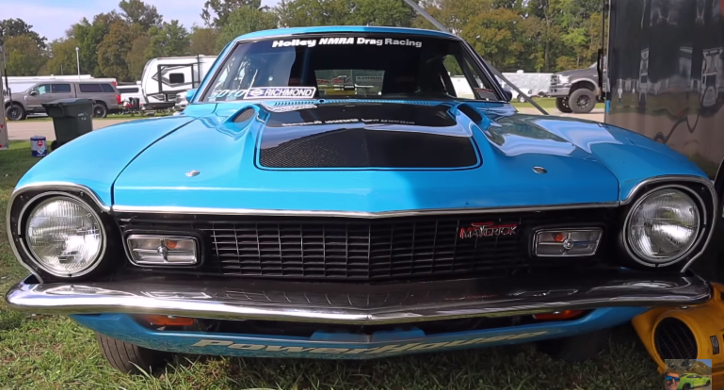 Now, Mike competes in the NMRA Factory Stock. His Grabber Blue 1971 Ford Maverick rides on leaf springs, and the Coyote V8 engine power is controlled by a manual tranny and 9-inch rear end.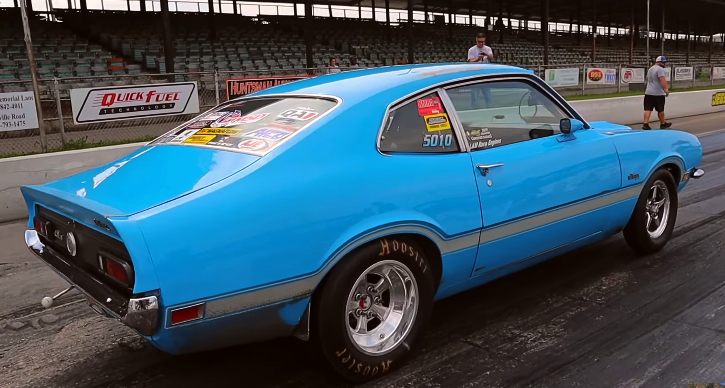 REVan Evan has done a great interview with Mike Bowen during the NMRA Holley World Finals. Check out the video to learn some secrets and see the Coyote swapped 1971 Ford Maverick in action.
Don't Miss the Menacing Turbocharged 427 Ford Maverick in Action