Still wearing its original Y3 Cream paint, combined with nice Saddle interior, and showing 63,000 miles on the odometer. Here it is: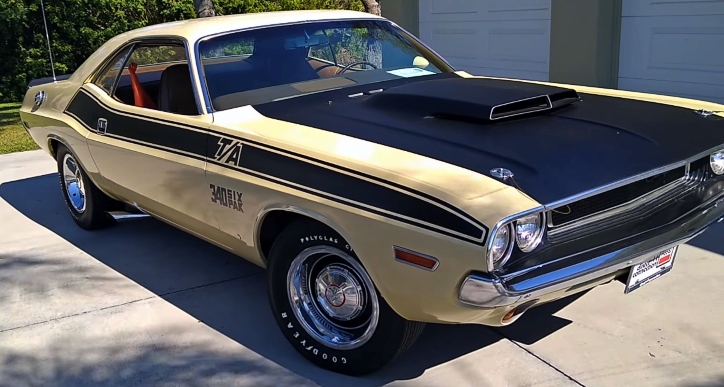 This 1970 Dodge Challenger T/A is something that you don't see at car shows. Yes, there are some fabulous concourse quality restored Mopars, but this muscle car is the definition of survivor.
It's just a quick video filmed by Matt Gause when owner Norm Vanderveen arrives at his garage with the 1970 Dodge Challenger T/A, but I'm sure Mopar enthusiasts will enjoy it.
Don't Miss the Unrestored 1970 Dodge Challenger R/T 440 Six Pack