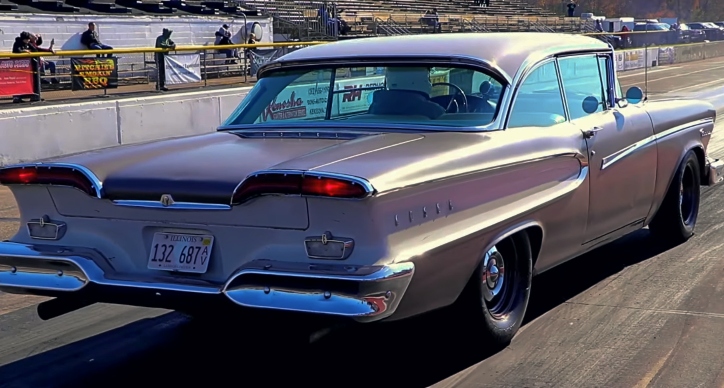 Not long ago we featured a 428 FE powered '58 Edsel running 13-seconds on the 1/4 mile at Byron Dragway. The post received tons of views on our social media pages, so I thought you're going to love seeing another rowdy Edsel flexing muscle at the track.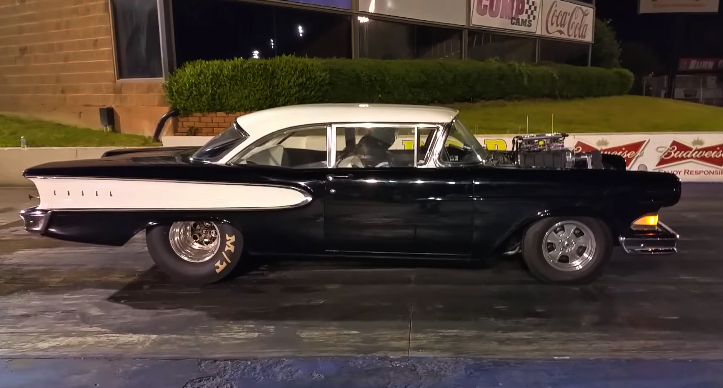 This was the Big Block powered Edsel maiden voyage at Memphis International Speedway several years ago, and the owner John hadn't been down the track in more than a decade. It ran 10.23 seconds on its first pass but according to Jim Lloyd it's a 8.90 car.
Check out Jim's video to see the snarling Big Block Edsel screaming down the 1/4 mile.