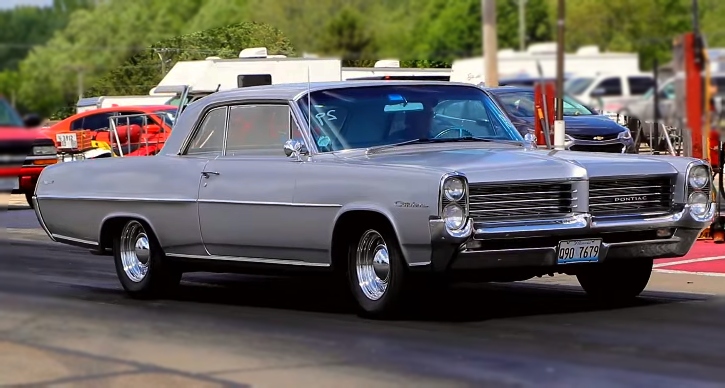 Owned by the same family since day one and showing 43,000 original miles on the odometer, this classic car is pretty much stock apart of the wheels and exhaust. You don't get to see cars like that pulling 1/4 mile hits everyday, and Glenn Beer's 1964 Pontiac Catalina was a big attraction at Byron Dragway.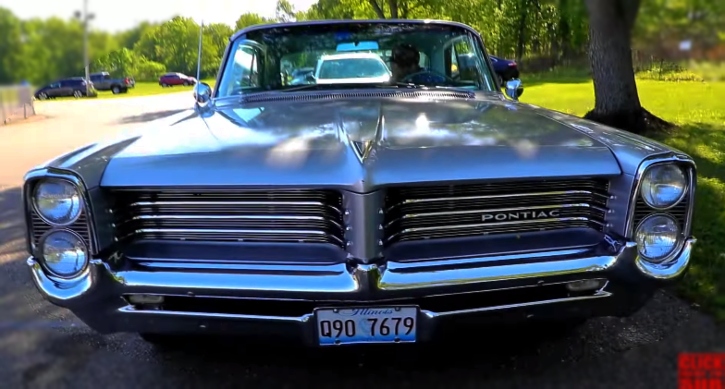 You can't expect from a 3,000lbs full size classic powered by its factory 389 two barrel to be fast, but it was pretty cool seeing Glenn Beer taking his grandfather's 1964 Pontiac Catalina down the track to see what the old girl can do. He is definitely enjoying the hot rod, let's hope his children will enjoy it as much.
Play my man James Hrovat's video to see this '64 Pontiac Catalina drag racing at Byron.
Did You See the Story of Blu McBride's Mean '69 Pontiac Firebird Build?