Couple of years ago we featured Blu McBride's Chevelle, in fact it was one of the first car stories on our YouTube channel. Back then he showed me some photos of this 1969 Pontiac Firebird project, and I've been waiting for him to complete the build. Check out the video we put together for Blu's 1969 Firebird and read more below.
Starting with a 1969 Pontiac Firebird chassis, rear quarters and roof in about 3 years Blu managed to hand build almost everything in his garage. His initial plan was to no prep and street race it, but soon he will be ready to hit almost every class except stock suspension.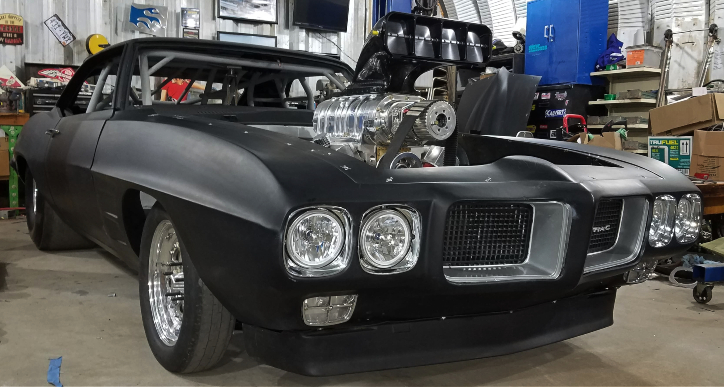 I'm saying soon, because as you saw in the video, Blu still has the small block engine in, while he is getting parts for the monstrous big block. The 350 is a GM cast iron dressed with Eagle crank and rods, 648 lift COMP cam, DSS racing pistons, and Patriot heads.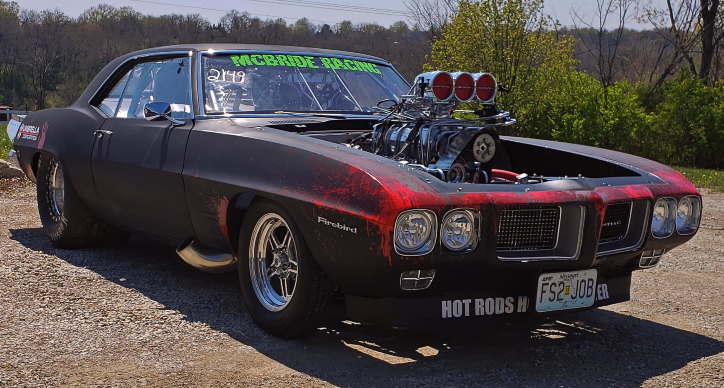 It's topped with RP 6/71 blower and Enderle alcohol hat injection, allowing it to push around 850 horsepower. The all chromoly tube chassis 1969 Pontiac Firebird uses a 2-speed Powerglide trans and 9-inch rear with Moser components to control the power.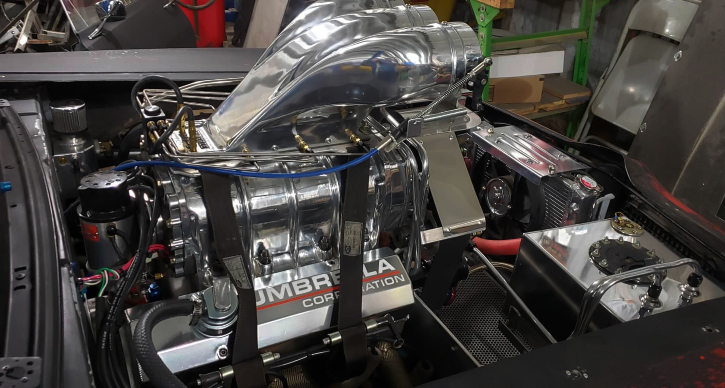 Blu actually bought a bead roller to practise as he wanted to build the aluminum interior for the 1969 Pontiac Firebird. Considering it was his first time doing aluminum fabrication, I think Blu did a great job. Just the cup holder for his Vanilla shake isn't there yet.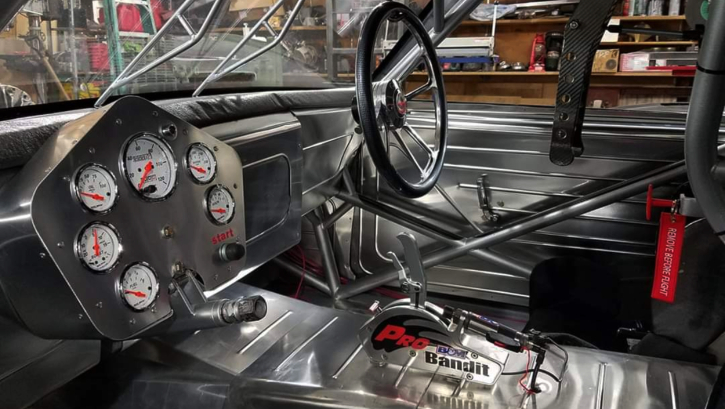 Below you can see the mockup of the Shafiroff 632 cube big block Chevy topped with 14/71 blower. Blu and his dad Larry build all their engines, and the new one is expected to make around 1,500hp. Can't wait to see the '69 Firebird run with the new motor.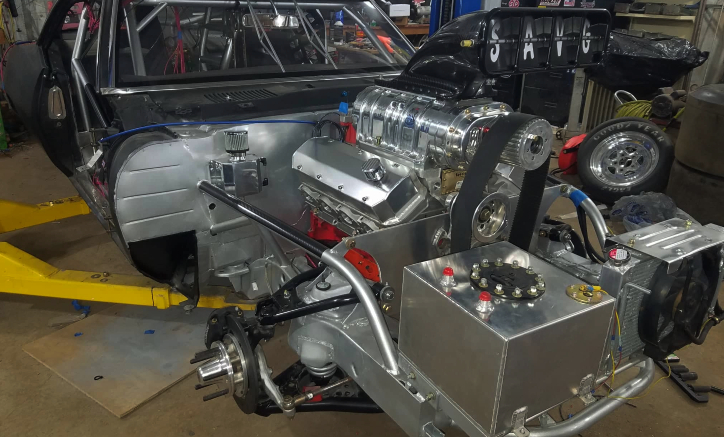 Did You See the Story of Blu McBride's 1970 Chevy Chevelle Build?