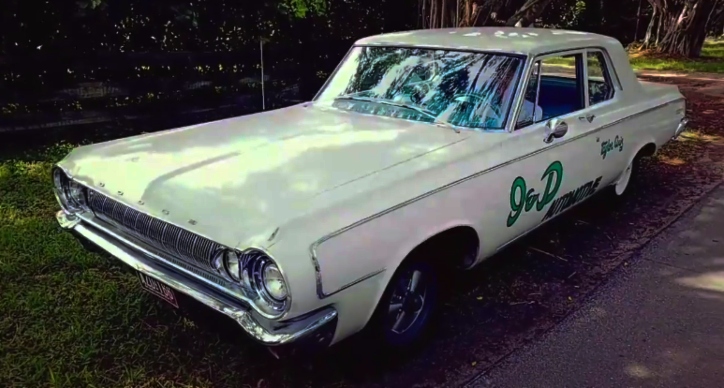 While most people see nothing but boxy old Chrysler, the true Mopar enthusiasts know that this 1964 Dodge 330 is one of the meanest street legal cars you could get back in the day. Not exactly a survivor, but highly original, this beast is a fascinating piece of drag racing history.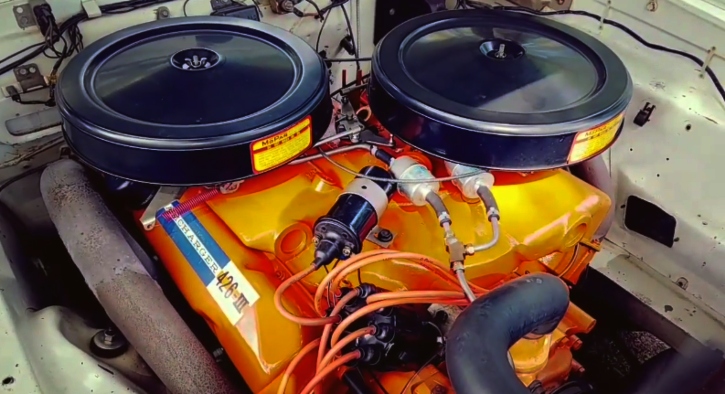 With zero comfort features, but packing a monstrous 426 Max Wedge or Ramcharger III engine if you prefer to call it that way, these 1964 Dodge 330 warriors were built to win races. More than 5 decades later, this 4-speed beast will still scare many who dare to step on it.
Check out the video to hear the angry voice of this 426 Max Wedge Dodge 330 Brute.
You May Also Enjoy the Sound of this 426 HEMI Powered 1964 Dodge