No one wants to be involved in a car accident. Sometimes, however, no matter how good your intentions or focus, fender benders happen.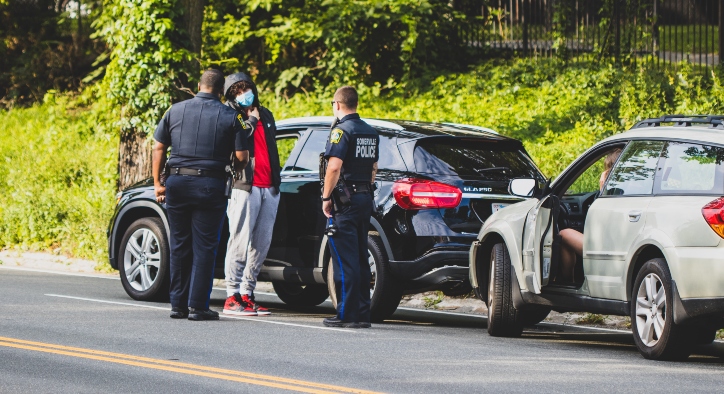 The question is — what do you do next? Keep reading for practical steps you should follow if you find yourself in a fender-bender accident. With this car accident checklist, you can be confident you won't forget something important.
Car Accident Checklist
It's easy to forget what to do when you're in a stressful situation, but if you print out a checklist and keep it in your glove box, you won't have to count on your memory. Instead, you can just follow the list.
Keep in mind that this checklist will be the same whether you have a classic Chevy Camaro worth a lot of money, a new car, or a run-down car worth next to nothing. Insurance policies will differ between those vehicles, so results may be different, but the same steps apply to all vehicles.
#1 – Ensure Your Safety
First, assess yourself for injuries and then assess the other people in your vehicle. If there are injuries, call 911. If there are no injuries, consider if your current position puts you at risk. If you're blocking the roadway, move your vehicle to the shoulder. If you can't move your car, get yourself to a safer location off the road.
#2 – Call the Police
If no one is injured, call the non-emergency line. Each state has a different threshold of damage before a state report has to be filed, but often, a fender bender causes enough damage to require a report.
Your insurance company will also ask for a police report. Keep in mind that just because you file a report doesn't mean you'll get a response. Some law enforcement agencies will respond to every accident, some will send a civilian crash investigator, and some will make a record of your report but not send a responder.
When you talk to the dispatcher, make sure you know what they're going to do so you don't wait for a physical response if they're not coming.
If someone responds, write down their name and badge number so you can get a copy of the report more quickly.
#3 – Exchange Information
Both parties involved in the crash need to share the following information:
Personal information

– Name, address, phone number, driver's license number

Vehicle information

– Make, model, license plate number

Insurance information

– Company and policy number
Several different pieces of information are important to exchange, and consulting a checklist can help you not forget something.
#4 – Gather Witness Information
If there were any witnesses, write down their names and phone numbers. That way, if there's an argument over fault or circumstances, you can ask the witnesses for their statements to clear things up.
#5 – Document with Pictures
Here's a list of some of the shots you should try to take:
A wide-angle shot of the entire scene

Close-up photos of markings on the road

A picture of both vehicles involved from the front, sides, and back

Close-up and wide-angle pictures of the damage
Remember that pictures of the damage are essential, but so are photos of the scene, so include both.
#6 – Contact Your Insurer
If you're at fault, your insurance company will be responsible for paying for the liability damages. If you have full coverage, they'll also pay for the damage done to your vehicle.
Even if you're not at fault, you can still contact your insurance company because often, they will help you if the at-fault party starts giving you problems.
#7 – Organize Your Information
Once you get home, if you don't put all your collected information in one place, you'll probably lose it. You have a couple of options. You can take pictures of your exchange of information, police, and witness information and keep everything on your phone. Or, you can put all the paperwork in an envelope or file and keep it easily accessible.
Dealing with the aftermath of a fender bender is a headache even if you get all the information you need, but it's so much worse if you skip a step in this checklist. 
If you forget to exchange information with the other driver, you'll have no way of knowing who they are. If you don't document the damage, the other party could claim the crash was far worse than it was. If you don't collect witness contact information, their statements will do you no good.
Follow the Steps to Minimize Stress After an Accident
Following this checklist will make your claims process more straightforward and can save you from added headaches dealing with insurance. And remember, as frustrating as a fender bender is, you will learn from it, and you'll move on.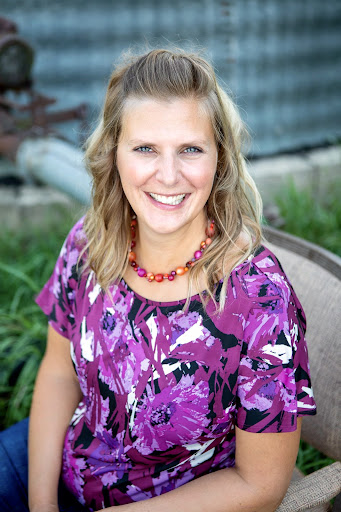 Melanie Musson writes and researches for the legal and insurance advice site, FreeAdvice.com. She specializes in insurance and strives to help others understand their insurance needs and rights so they can protect their finances.