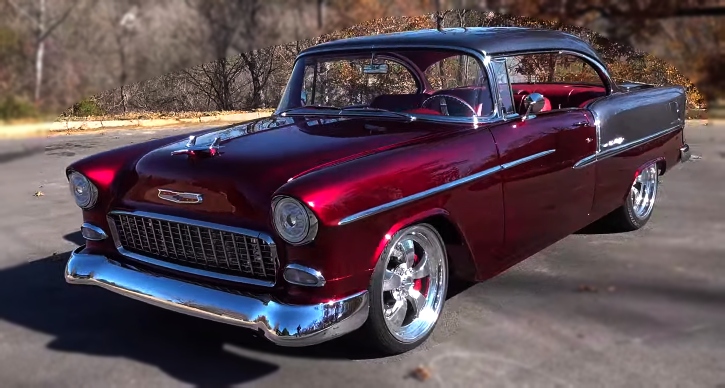 We all know Tri-Five Chevrolets make great hot rods, that's the main reason we see them at every car show. But with all the custom builds out there, it's very challenging to come up with something that stand out. Well, the guys at Boyds Customs and Classics have done a tremendous job on this '55 Chevy.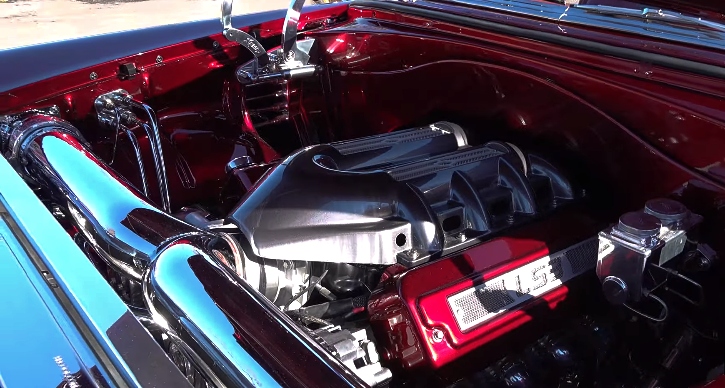 The body work, paint and chrome are outstanding. Steve Holcomb has done his magic on the '55 Chevy interior, and under the hood sits an LS3 engine, which looks like a ring in jewellery box. I would probably go with a different set of wheels, but it's not my car.
Play my man Scottie's video to see all about this beautiful custom built '55 Chevy.
Don't Miss the Rowdy 582 Big Block Sound of This Tough '55 Chevy Build