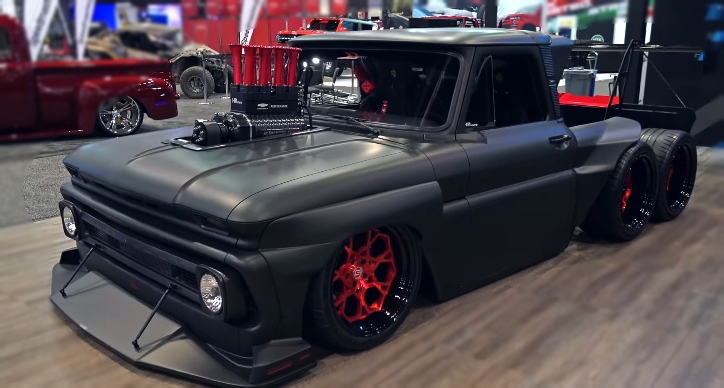 If you want to build an old Chevrolet truck for the SEMA show, and be sure people will notice it, you need to go over the top. Brad DeBerti and his Father have done something wild with their 1965 Chevy C10. I don't think I've seen anything more radical than the "C10 Slayer" build before.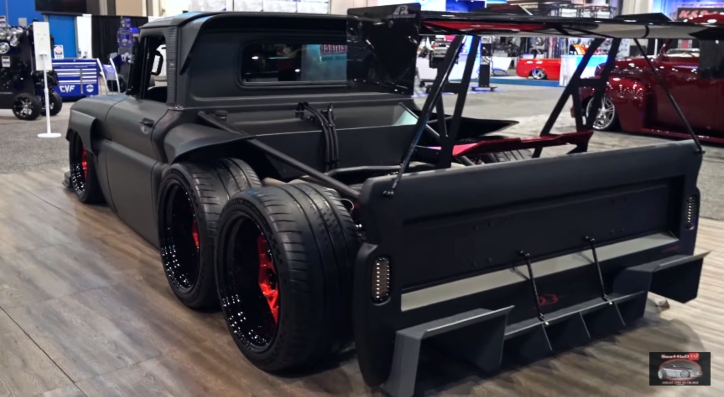 The custom work done to this 1965 Chevrolet C10 is sick, especially that axle set up. Menacing appearance, racing style interior and Whipple supercharged LSX make the truck to look like it's from a video game. The name "C10 Slayer" sounds just right for this outrageous monster.
Check out my man Scottie's video from SEMA to see the Chevy C10 all the way around.
Don't Miss The 632 Big Block Chevrolet C10 Street Truck "Full Assault"