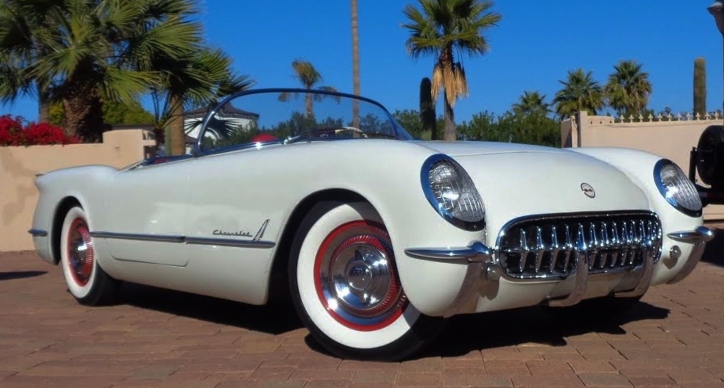 Unveiled in January of 1953 at the General Motors Motorama car show in New York, the first generation Chevrolet Corvette attracted so much attention, that GM decided to get it into production as soon as they can. On June 30, 1953 the Vette legend was born.
What we have here is a remarkable 1953 Chevy Corvette survivor car, which is #63 of the 300 cars produced. It is powered by the 235 inline-6 Blue Flame engine, and belongs to the passionate Chevy enthusiast and classic car collector Toby Shine.
My friend Lou filmed the 1953 Corvette and went for a ride with Toby. Play the video!
Don't Miss the 1954 Chevrolet Corvette Drag Car in Action