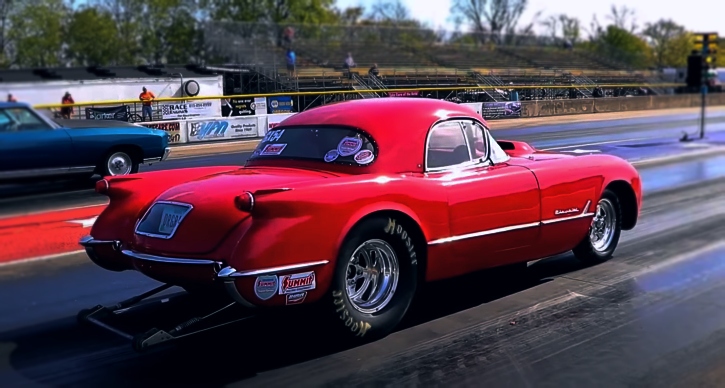 Owned and raced by Wayne Griggs Sr. for more than two decades, this 1954 Chevrolet Corvette is one of the most remarkable drag cars, the fans at Byron Drgaway have seen in years. The factory Blue Flame engine is swapped with a 383 Small Block Chevy, which seems to be a great choice.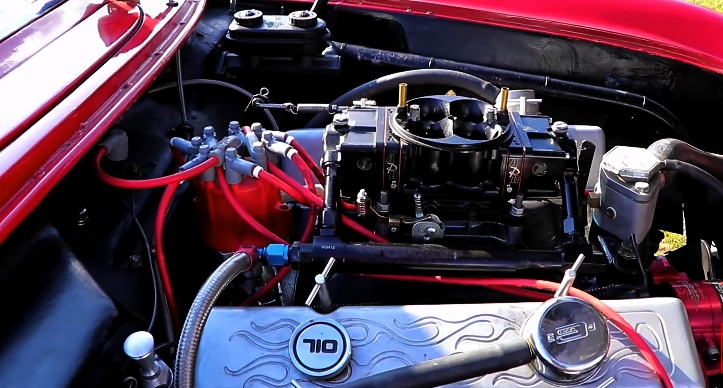 Being 1 of 100 Corvettes that came from the factory painted in Sportsman red in 1954, this Chevy is quite rare as well. Many enthusiasts wouldn't understand Wayne's decision to transform a $100,000 classic Vette into a drag car, but I'm pretty sure he has no regrets, and enjoys racing it.
Play my man James Hrovat's video from Byron Dragway to see the '54 Corvette in action.
Don't MIss the Intimidating Grand Sport Corvette Built by Superformance