As you probably know the original Grand Sport Corvettes are super rare due to Chevrolet cancelling the project after the pilot run of five cars. Without a doubt Zora Arkus Duntov built a great race car back in the day, but this replica from Superformance is even better.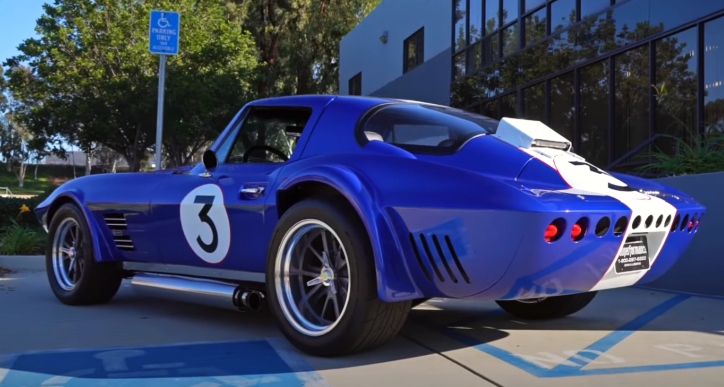 Building these Grand Sport Corvette replicas under licence from GM, team Superformance are doing a tremendous job. The quality is outstanding, enthusiasts can choose different interiors, wheels, engines etc. and these Vettes can be driven on the street.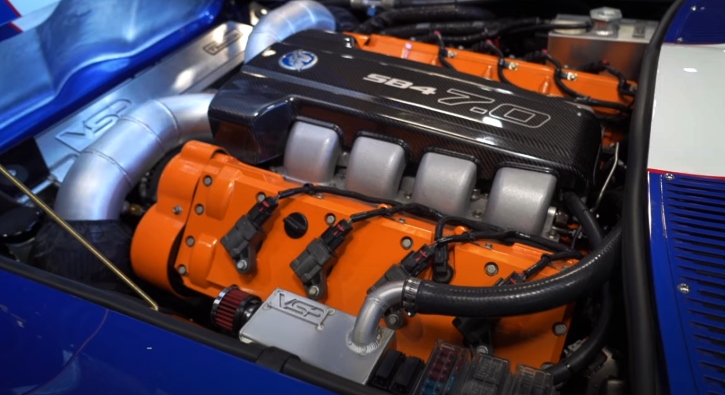 This particular Grand Sport Corvette packs a monstrous naturally aspirated SB4 427 engine making 750 horsepower controlled by T56 Tremec manual transmission and sounds nasty throughout the side pipes. As you'll see, things get intense when this car hits the road.
Play AutotopiaLA's video to see this awesome Grand Sport Corvette replica in action.
Did You See Blu McBride's Blown 350 Pontiac Firebird Build Story?