There are many pro street muscle cars with giant blowers, which technically don't fit in the street legal definition. Don't get me wrong, I love the sound of a blower surge, just trying to make a point. This 1972 Chevy Nova is perfectly fine for the street.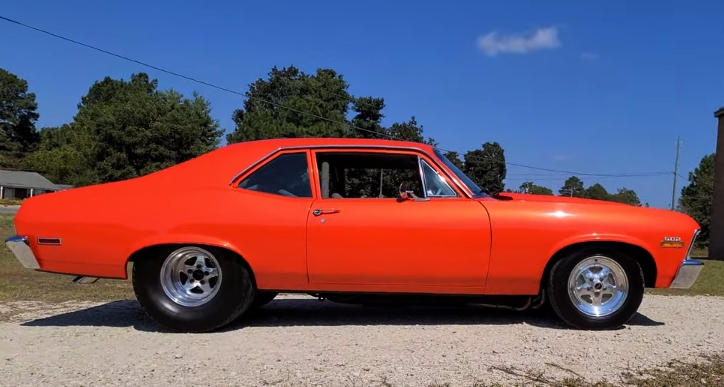 Aggressive stance with fat Mickey Thompson's at the rear, and angry Big Block V8 sound the 1972 Chevy Nova is no sleeper. However, despite the roll cage, this bowtie has a pretty comfortable interior with radio and even air conditioning.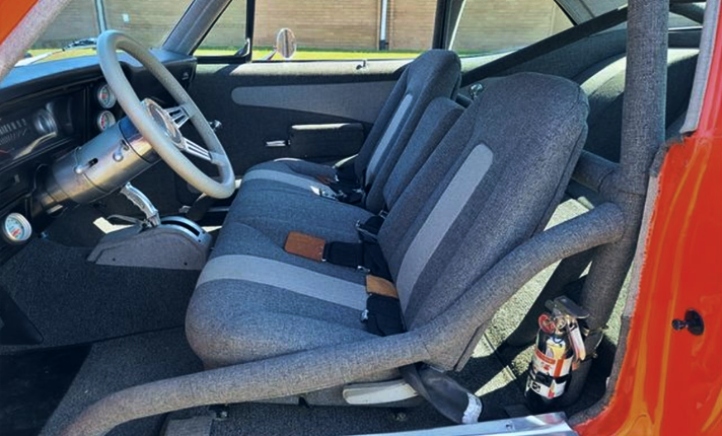 The 1972 Chevy Nova sports a built 502 engine pushing north of 700hp, and if that's not enough, you have a bootle of Nitrous at your disposal. Super clean look and plenty of go, this beast can win throphies at shows as well as run low 9's.
Check out the video filmed while this pro street muscle car was for sale at I-95 Muscle in Hope Mills, North Carolina to see and hear more of the awesome 1972 Chevy Nova build.
Don't Miss the Story of Blu McBride's Pontiac Firebird Build