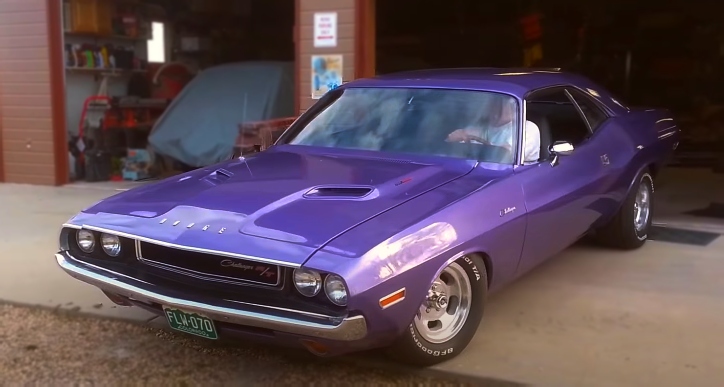 Parked in the garage for 4 years, this Plum Crazy Purple 1970 Dodge Challenger R/T has been patiently waiting to get back on the road where it belongs. But this muscle car is not just pretty, you really need to get along with your neighbors if you own beast like this one.
The Mopar Performance Hydraulic "Purple Shaft" 284 duration/484 lift with 3° advance on cam gear combined with set of Hooker headers make that 440 Big Block sounds real angry. Check out the video to hear the terrifying V8 sound of this 1970 Dodge Challenger R/T.
Did You See the Story of Geoff Rudings 1970 Plymouth GTX 440-6BBL?