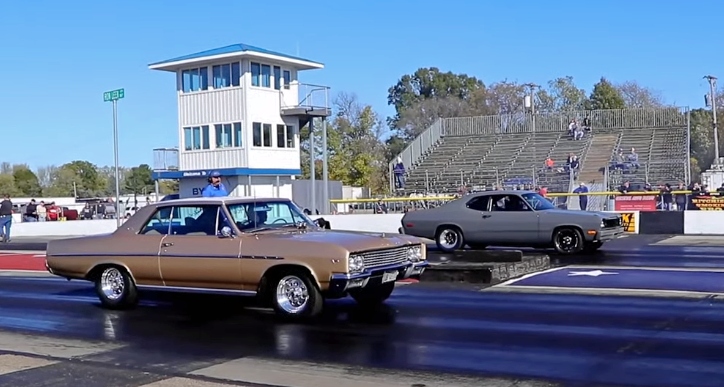 Today we have a very interesting 1/4 mile drag race. A Buick Skylark lining up against Plymouth Duster. Both cars impress with very clean stockish looks, and are street legal, but their engines made the outcome of this no time qualifying match up surprising for the spectators.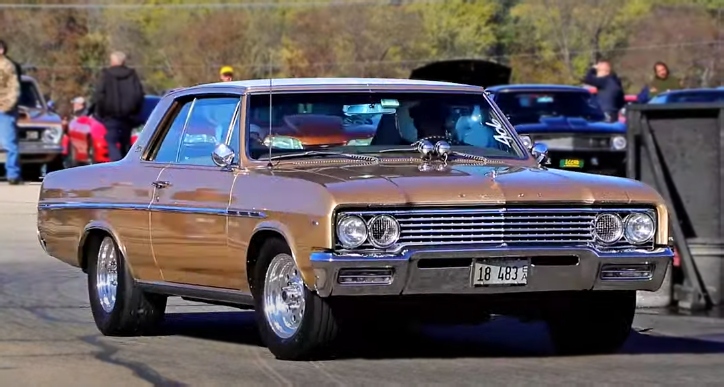 Bill Clapper's 1965 Buick Skylark packs a 401 cube small block Chevy engine, while Darryl Baxter's 1976 Plymouth Duster sports a modern HEMI powrplant. You would think the SBC Buick is the underdog, but the HEMI Duster got Dusted.
Play my man James Hrovat's video to see the actual Skylark Vs Duster drag race.
Don't Miss the Pair of 1970 Buick GSX Stage 1 Drag Racing