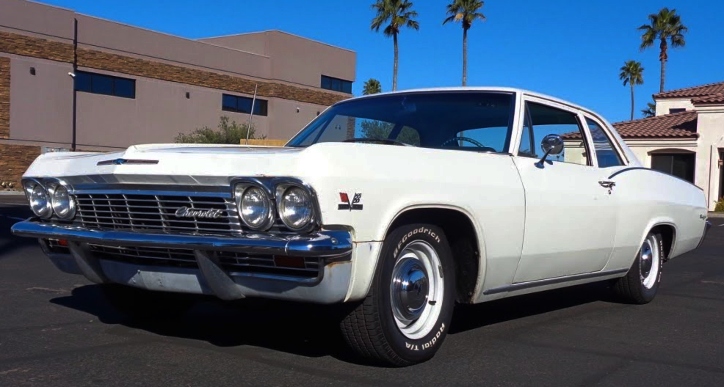 If you are a Camaro person, you will most probably recognize this 1965 Chevy Biscayne 396 L78 owner. Larry Christensen has restored many muscle cars, featured in major magazines during the years, and he is Camaro Nationals judge.
Larry acquired this one owner 1965 Biscayne not long ago. As you are about to find out, it was destiny. Plain Jane Chevy with original paint and interior, this was the right car to accommodate the 396 L78 engine Mr. Christensen bought 25 years go.
Check out my friend Lou's video for the 1965 Chevy Biscayne full story and a ride along.
Don't Miss the 9-Second All Steel Chevy Biscayne Street Car