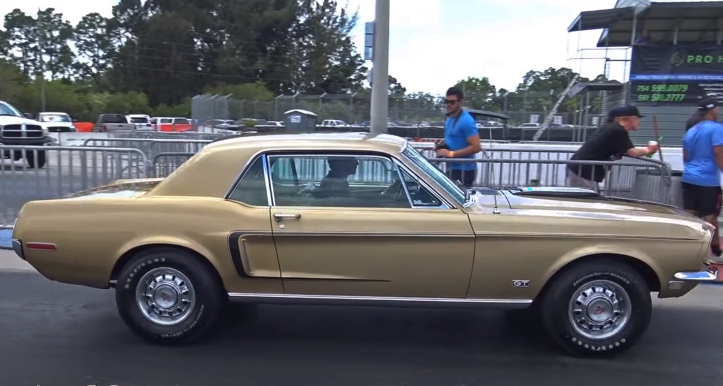 What you are looking at is a super rare R-code 1968½ Ford Mustang Coupe with original paint, interior, and engine showing 22,000 miles on the clock. A little more than a half of the 221 Coupes produced with the 428 Cobra Jet engine were automatics. Only 9 of these were painted in Sunlit Gold of which just 3 came with Nugget Gold buckets. 2 were optioned with 3.91 rear gears, and this is the only 1 with a console.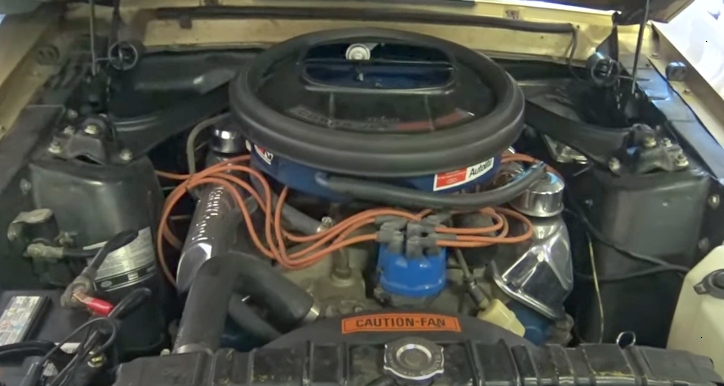 The rare R-code 1968½ Ford Mustang Coupe was raced when new and then stored for decades in a garage. When they found the car, its 428 Cobra Jet engine was pretty much stock with the exception of the intake. After a basic maintenance, the Stallion was driven to the Palm Beach International Raceway on April 23 of 2022 which was the last day PBIR was open for business. Sadly, it will be replaced by Walmart distribution facility.
Play RoadTestTV's video to see the R-code 1968½ Mustang Coupe running on the 1/4 mile.
Did You See The Most Expensive R-code 1968½ Mustang Coupe Story?