Today we have two of the quickest 1960's muscle cars lining up for a best of three 1/4 mile race during the 2021 Pure Stock Drags event at Mid Michigan Motorplex. A fascinating Chevy Vs Mopar battle.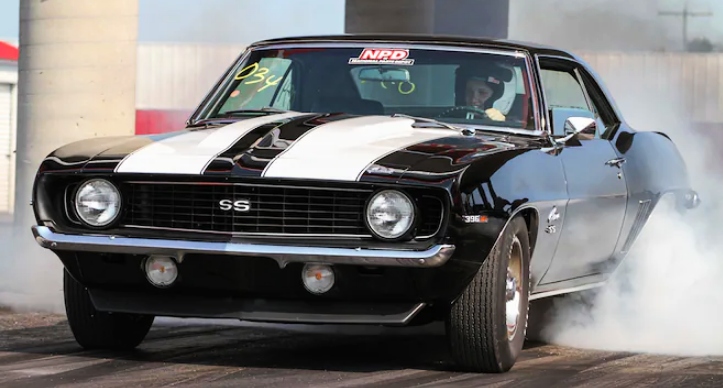 Photo source: MotorTrend
The Black 1969 Chevy Camaro SS is powered by the top dog 396 L78 engine paired with automatic and 4.10 geared rear end. Behind the wheel is Victoria Waligora from Quincy, Michigan.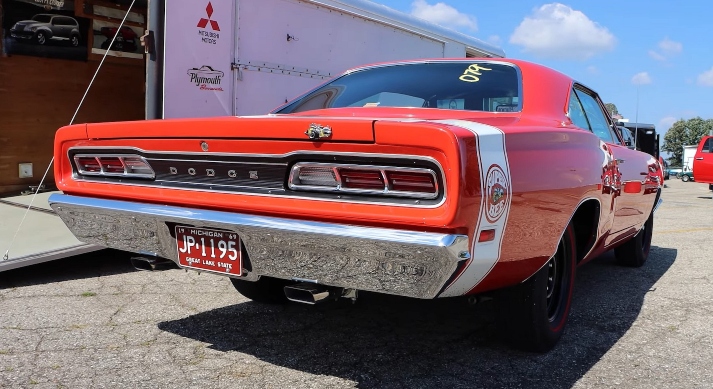 The Mopar is an A12 optioned 1969½ Dodge Super Bee fitted with 440 Six Pack also mated to 3-speed automatic and with 4.10 rear gears. The driver is Dan Kruger from Holland, Michigan.
Play the Cars and Zebras video to see this awesome L78 396 Camaro Vs A12 Super Bee drag race.
You May Also Like Tom Russell Banging Gears in His 396 L78 Camaro