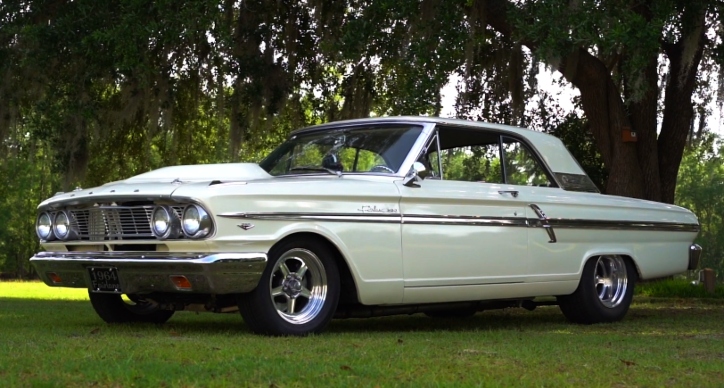 Reggie Studier had plenty of muscle cars during the years, but he always dreamed about a 1964 Ford Fairlane that he will build the way he wanted to. It took a while until he found one, but when you are passionate about something, and have patience, the odds are in your favour. He acquired a '64 Fairlane that was kept in a garage for three decades, and started his project.
It is a spectacular build, and Reggie did pretty much everything on the 1964 Ford Fairlane in his own garage. When it comes to power, Reggie decided to keep it old school, and went for a 302 block. Dressed with performance goodies and punched to 347 cubes, the engine makes about 500hp controlled by Ford 4R70W transmission. It sounds great and will throw you back in the seat.
Play the awesome Hot Rod Heaven USA video to see all about this '64 Ford Fairlane build.
You May Also Like the 1964 Ford Fairlane Father & Son Project Story