When he purchased the 1964 Dodge it had a 572 under the hood, which I am sure was enough to surprise many on both the street and the track. However, the owner wanted to compete in the Modern Hemi events, so he decided to drop a Hellcat engine in it.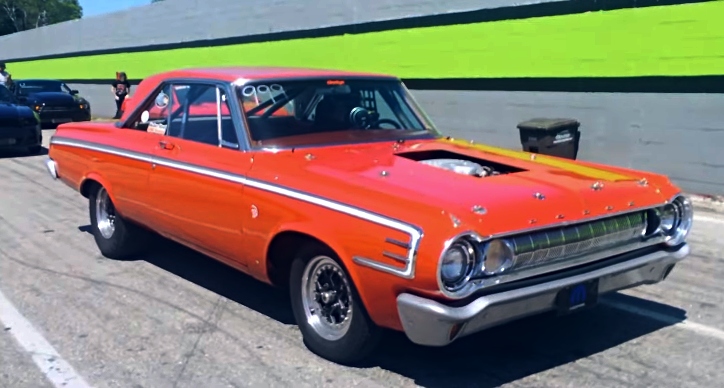 He did the necessary modifications, installed the Hellcat and paired it with the bulletproof 727 TorqueFlite automatic transmission. The 1964 Dodge runs low 9's on motor, and 8's when sprayed. Definitelly, one of the coolest old Mopars I have ever seen drag racing.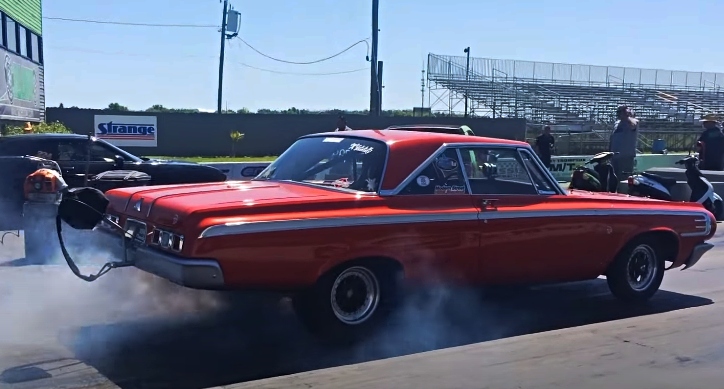 Play R/T Life's video to see the Hellcat Swapped '64 Dodge making couple of 1/4 mile passes. After that there is plenty of modern cars action at the Orlando Speed World Dragway if you care to watch.
Did You See the 496 Stroker '64 Plymouth Sport Fury Video?