I have seen all kind of over the top custom builds and crazy engine swaps, but this guy totally nailed it. Paul Terlosky of House of Mouse Racing brought not one, but a couple of vehicles at the Holley MoParty event and got all the eyeballs.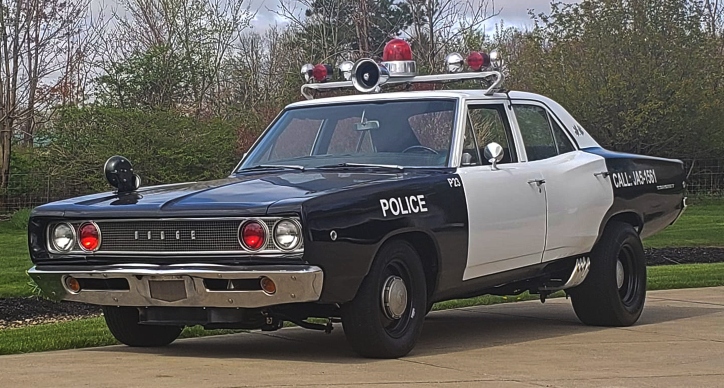 He drove 8 hours in his heavily modified Hellcat powered 1978 Dodge D100 Dually truck a.k.a. "Hellcat Hauler" pulling his 1968 Dodge Coronet Police car "Power Tour Patrol", which also has a Hellcat engine under the hood. How cool is that?
Play the Holley video to see more on Paul's crazy Hellcat swapped Mopars.
Did You See the Story of Ben Sambrano's Menacing 1969 Dodge Dart?