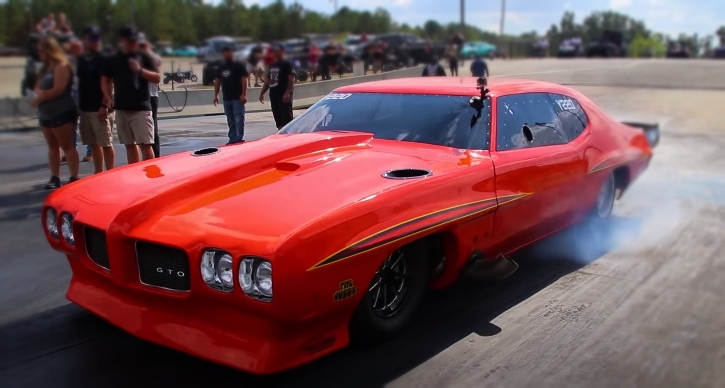 Today I have a real treat for the Pontiac fans, we are going to see one of the wildest Pontiac GTO race cars in action. Powered by Kauffman Racing Equipment built all billet 505 engine boosted by twin 98mm Garrett turbos, the 1970 Pontiac GTO made way over 3,000 horsepower on the dyno session at FuelTech.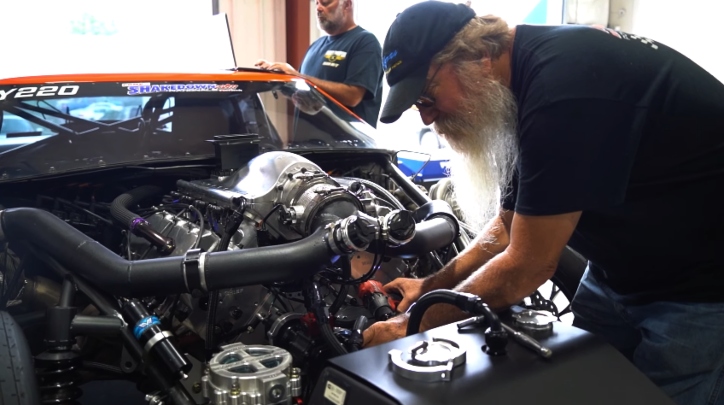 Tommy Youman is a regular at Middle George Motorsports Park with his striking 1970 Pontiac GTO. Jmalcom2004 filmed him drag racing during several events, and this thing is a rocket. Some of the passes are N/T, but towards the end you will see him run low 4's and dipping into the 3-seconds at 190mph on the 1/8 mile. Like BigChief said: "The Pontiac community should be grateful to have guys like this out there putting incredible numbers on the scoreboards"
Hit the play button to see Tommy Youman's twin turbocharged 1970 Pontiac GTO in action.
Don't Miss Jimmer Kline's 7-Second Pontiac GTO Race Car