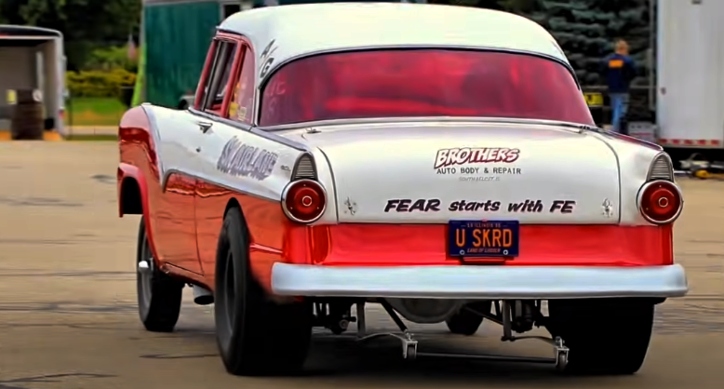 I am not so much into gassers, but Jeff Jacobson's '55 Ford Fairlane really impressed me with its super clean look and the thunderous 427 FE sounds made my knees go weak. As you will see in the first part of the video even the interior is show quality, but the gear banging is where the real fun is. (Don't worry, the music will stop)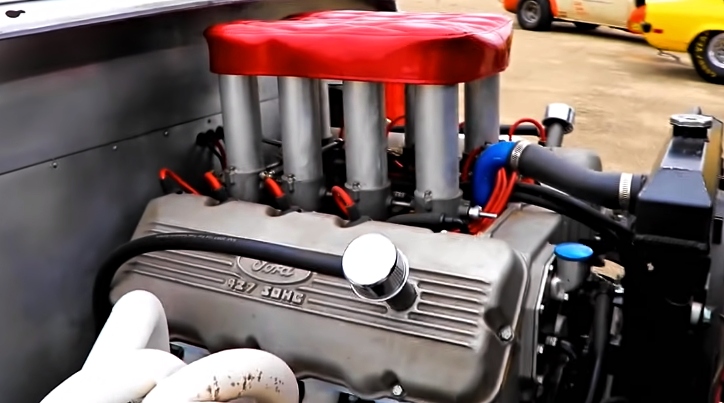 That old school '55 Ford Fairlane fitted with Hilborn injected 427 FE powerplant mated to G-Force 4-speed racing transmission is not something that everyone can handle. It takes a lot of skill to run low 9-seconds on the 1/4 mile with this gasser. You will see what I mean after you watch Jeff Jacobson's last pass down the track.
Play my man James Hrovat's video to see the 427 FE Ford Fairlane racing at Byron Dragway!
Check Out Michael Tagg's Ford Fairlane 427 FE Story