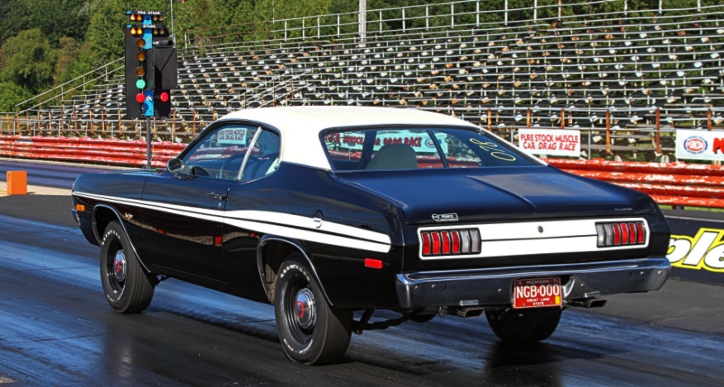 Photo Source: carinmylife.com
Here we are again at the Mid Michigan Motorplex for another cool 1/4 mile drag racing video from the Pure Stock Drags event brought to you by Cars and Zebras. A 1972 Dodge Demon 340 lines up against a 1970 Chevy Chevelle SS 396.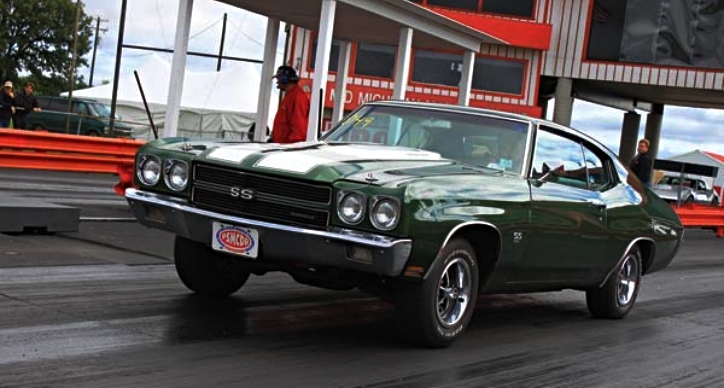 Now for those of you who are not familiar with the Pure Stock Drags rules, they allow minor modifications like 1.5 extra points compression ratio and any rear axle with any gear ratio as long as it is from the same manufacturer. In this case the 1972 Dodge Demon has the advantage of being a lighter car and its 4.56 rear gears are way better for the drag strip when compared to the more highway friendly 3.31 gears on the 1970 Chevy Chevelle.
Play the video to see the Dodge Demon 340 Vs Chevy Chevelle SS 396 1/4 mile drag race.
Don't Miss the Story of Jeff Anesetti's 1972 Duster Race Car?