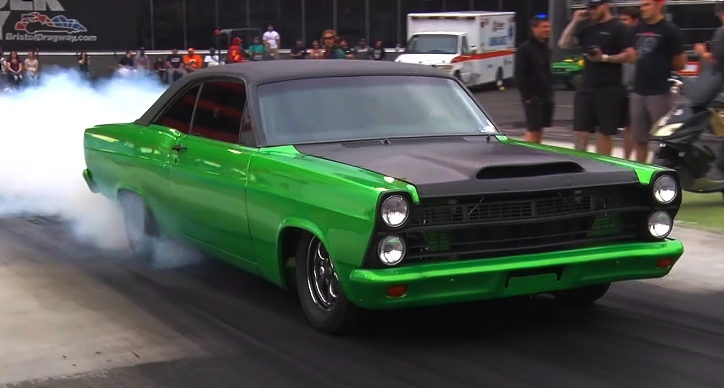 All steel (except the hood), full interior car with 7.50 certified cage, factory vinyl top and weight just shy of 3,900lbs, Allen Hurley's 1967 Ford Fairlane is one of the hottest street cars out there. That's right, he drives that thing everywhere, and intimidates the competition at true street drag racing events by running the 1/4 mile in 7 seconds.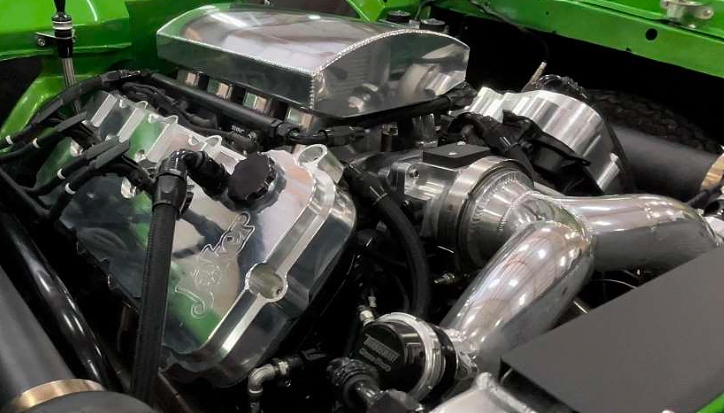 Allen's 1967 Ford Fairlane a.k.a "The Joker" sports a TKM Performance built Coyote engine equipped with pair of Precision turbos estimated at 2,400 horsepower controlled by a 3-speed from M&M Transmissions. The guys at Drag Racing and Car Stuff filmed Allen and "The Joker" at the Street Car Takeover event in Bowling Green
Play the video to see the '67 Ford Fairlane pulling some awesome 7-second passes.
Did You See the "Psycho-Cobra" Ford Fairlane Story?