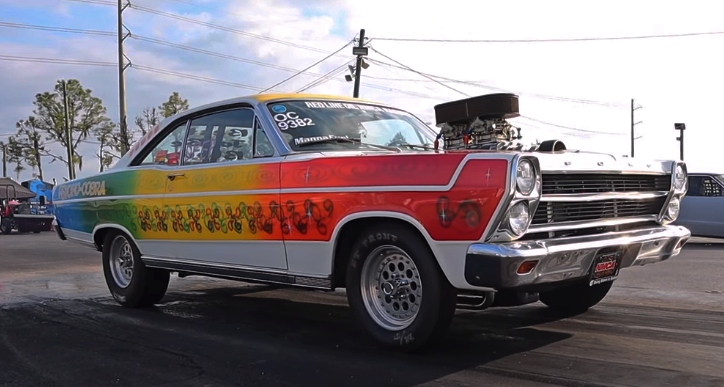 This one family owned 1966 Ford Fairlane has been transformed into the Psycho-Cobra race car back in the 60's, campaigned for a while and put away in 1985. The original owner's nephew Denny Neighbor Jr. decided to bring the beast back on the track where it belongs.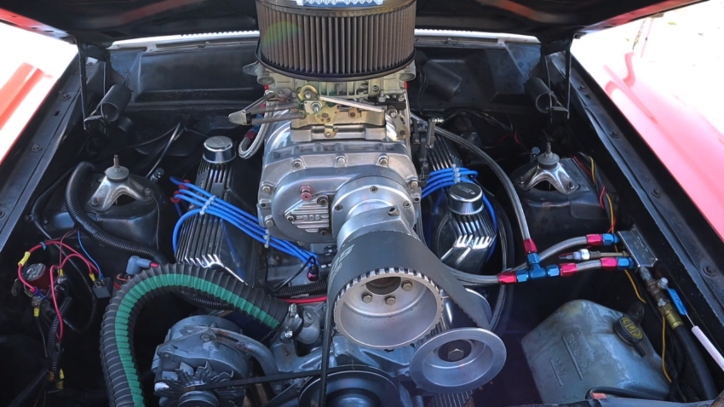 The 1966 Ford Fairlane sports a 390 FE engine dressed with Cobra Jet heads, home made intake manifold, topped with BDS 6-71 blower and Cobra style air cleaner covering pair of 750 carbs. It's just as old school cool as it gets.
Check out REVan Evan's video to see more of the Psycho-Cobra Ford Fairlane race car.
Don't Miss the 8-Secs Stick Shift Ford Fairlane Race Car Story