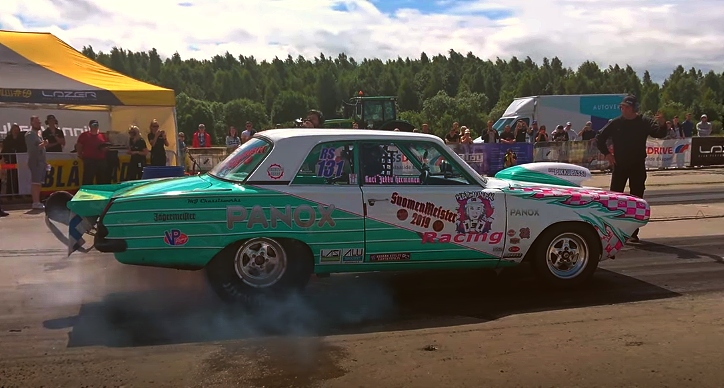 It is time for another trip overseas to see some Mopar action from the Baltics. Today we have a 1965 Plymouth Valiant owned by Kari Hermunen, and trust me this little race car will surprise you when you see it run during the Estonian Drag Racing Association event.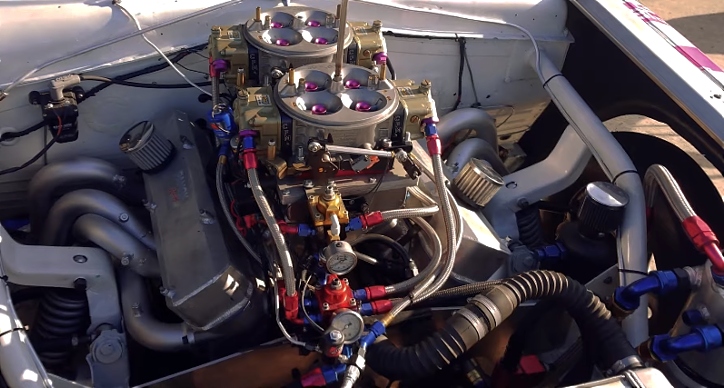 While the Plymouth Valiant was known in the US for its durability and reliability back in the 60's, Kari Hermunen's Mopar is famous for its ET's. Powered by 358 Small Block R2 NASCAR engine, the '65 Valiant pushes 800hp. It has Nitrous as well, but the 1/4 mile run you are going to see was on motor. Running 8.84 seconds at 150mph+ on motor is pretty good, and I wouldn't be surprised if it dips into the 7's when sprayed.
Play the BalticMotorSport's video to see the 1965 Plymouth Valiant 358 R2 drag racing.
Did You See the Slant 6 Plymouth Valiant Race Car Story?