Jim Stewart was not the one who rebuilt the former drag car. He is the current owner of this beautiful 1965 Ford Falcon, and enjoys it a lot. It is always nice to see a story about an old car that lived 1/4 mile at a time during the heyday of drag racing. And it is still on the road.
Watch the quick video I put together for Jim's 1965 Ford Falcon and read more below.
After its days at the strip were over, the 1965 Ford Falcon sat covered for ages. Jim's friend who lived in California at the time, bought it and started meticulously rebuilding it piece by piece. He spent 10 years going thru all the mechanicals, changed everything underneath the car, and left the rust free body untouched. Jim shares that all the 1965 Ford Falcon's sheet metal appears to be original, and calls the bird a survivor drag car.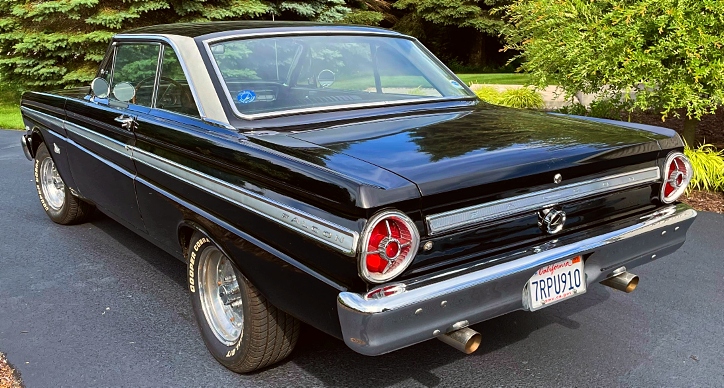 Growing up in the muscle car era, Jim's first car was a GTO followed by numerous other hot rods. His father was a General Manager at a local Ford dealer, so Jim was in love with the shaker hood scoops on high performance Mustangs and Torinos from very early age. The main reason Jim was trying to buy the 1965 Ford Falcon former drag car from his friend was to honor his dad. After many years in 2021 he finally succeeded.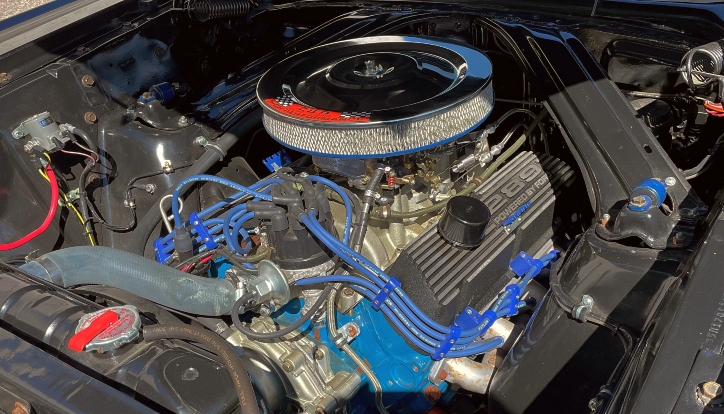 With the 1965 Ford Falcon 289 V8 engine being rebuilt back to performance street application, Jim considers the car to be 95% completed. His plans are to go thru any dry rubber, get the wheels re-chromed or powder coated, install a replica sound system, and perhaps an AC. When I asked him what he likes about it the most, Jim said:
"I love that it's rare and affordable, the unique 1965 Ford Falcon style, its survivor condition, and of course its history as a drag car"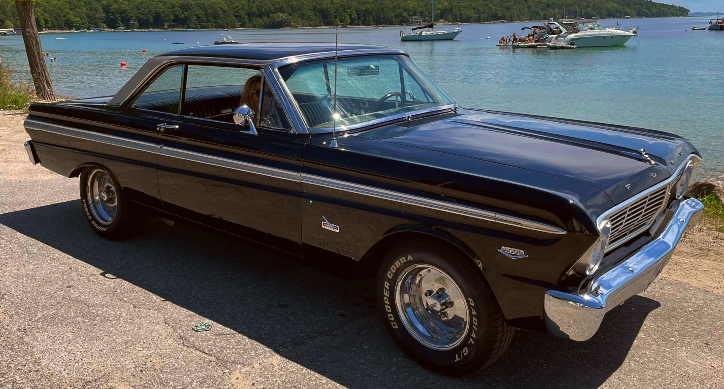 Did You See the Original Owner Ford Maverick Sprint Story?