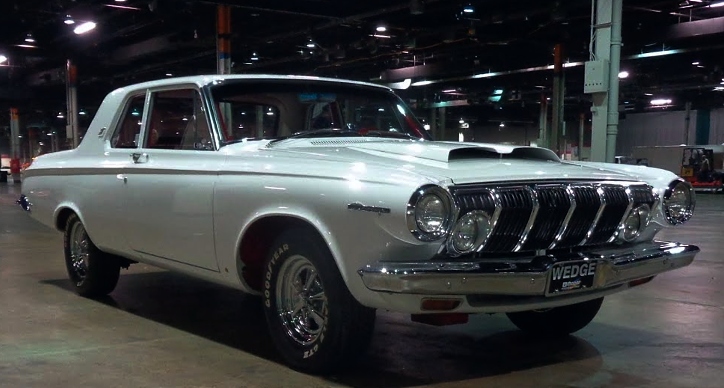 Owner of a Chrysler dealership and sponsor of the MCACN show, Denny Guest had his 426 Max Wedge powered 1963 Dodge 330 on display. Definitely one of the most remarkable Mopars you could see at the event.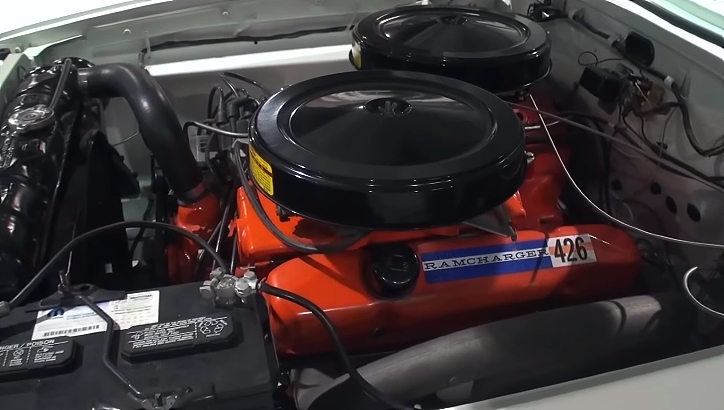 The intimidating grill and hood scoop, the iconic Cragar wheels, even the stickers he has on the car are so cool. I think Red is the perfect interior color for a White car, and Denny's 1963 Dodge 330 fully redone interior is stunning. The engine bay looks very neat, and the thunderous 426 Max Wedge sound gave me goosebumps.
Play Lou's video from MCACN to see and hear more of this Dual Quad 426 Dodge 330.
You May Also Like the 426 Max Wedge 1963 Belvedere in Action