If you are into drag racing and spend time at US 131 Motorsports Park, you have surely seen Billy Meier running his 1973 Plymouth Duster. It is a very cool looking A-body Mopar fitted with the R5/P7 NASCAR engine.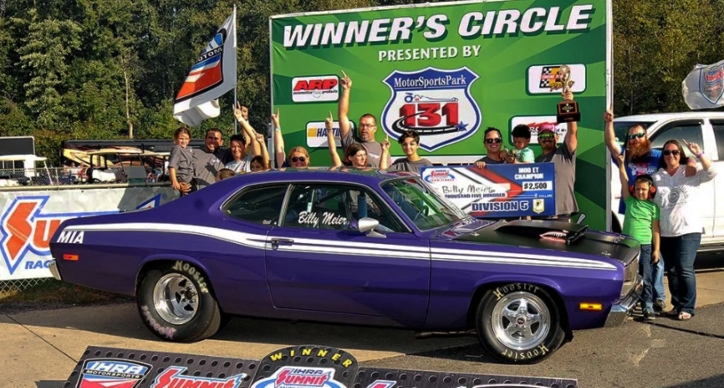 Billy Meier had the 1973 Plymouth Duster at Force Engineering, so the guys can make some adjustments getting it ready for the new season. The R5/P7 engine is connected to automatic transmission and 4.88 geared rear end.
The 358 NASCAR engine has a great RPM and torque balance and if you know how to build it, it would make up to 900 horsepower. However, the Plymouth Duster only made 525hp on the dyno. But if Billy runs high 9's on the 1/4 mile with that car, it is definitely the loose converter causing the big discrepancy.
Watch the Plymouth Duster dyno video and let me know what you think in the comments!
Don't Miss the R5P7 NASCAR Powered Dart Banging Gears