Feast your eyes on the rare and extraordinary 1969 Dodge Custom Dart Swinger 340, a factory concept car that's like no other. Painted in Maroon Metallic, this beauty screams "look at me!" from every angle. It used to be part of Steven Giuliano's car collection and now resides at the Klairmont Kollections Automotive Museum.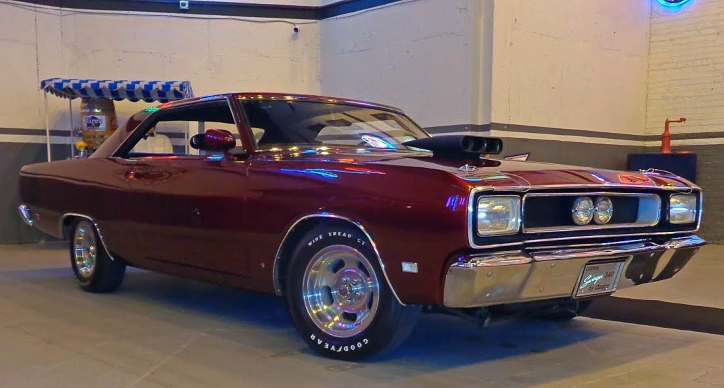 The first thing you'll notice is the rectangular headlights and parallel circular fog lamps. The hood scoop look a bit goofy, but it served an aesthetic purpose, giving it a more "sporty" look. Inside this '69 Dart, you won't find a single hint that it is a Dodge or a Dart, except for the emblem on the steering wheel.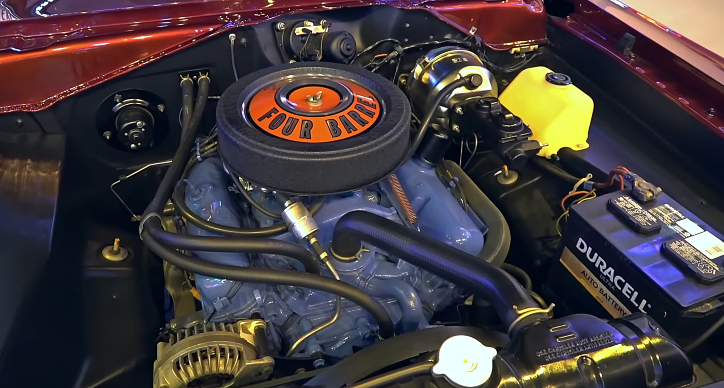 The car is slightly elongated, and the roof has been chopped down a bit. Under the hood, you'll find a 340 cubic inch 4-barrel V8 engine, perfectly paired with a 4-speed manual transmission. It's worth noting that it doesn't have a VIN tag since it was a prototype car.
To see this 1 of 1 1969 Dodge Dart Swinger all around and hear its sweet sound, check out our friend Lou's video below.
Did You See the Story We Did on Hank's 1969 Dodge Dart 416 Stroker?