Owner of many Mopars during the years, Hank always wanted to build his own muscle car. With the help of some good friends he did a great job restoring this 1969 Dodge Dart. Check out the video I put together for Hank's car and read his story below.
I guess I always wanted to build my own hot rod ever since I had my first muscle car; a 1968 Road Runner 440 with a 4-speed. I've owned at least 10 Mopars most notably an AAR Cuda, 1969 Formula S Barracuda as well as a 1971 Dodge Demon just to name a few.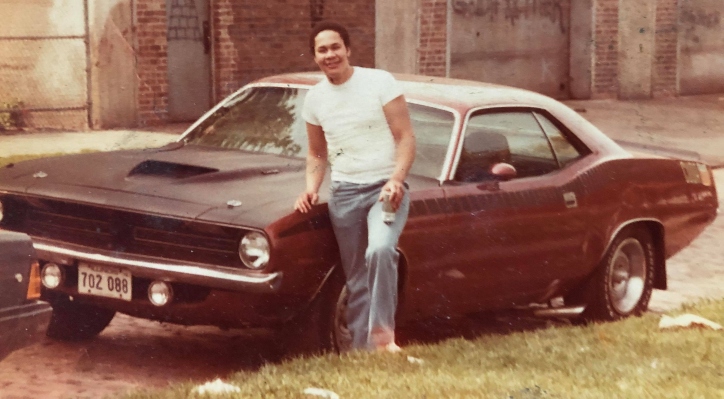 When I retired I decided it was time to build a muscle car from the ground up. I chose the Dodge Dart for two reasons: the Plymouth Road Runner is too high priced now and I didn't want to do a clone. I always liked the Darts because they reminded me of a baby Road Runner. At the time the A-bodies were very plentiful, so it was basically a no brainer.
I started this 1969 Dodge Dart project around 2009 when a friend of mine found the body in Florida and brought it home. It was a diamond in the rough to say the least. But my friend Ralpheal Bess who is an average A-body drag racer had all the parts and knowledge we needed to complete the build.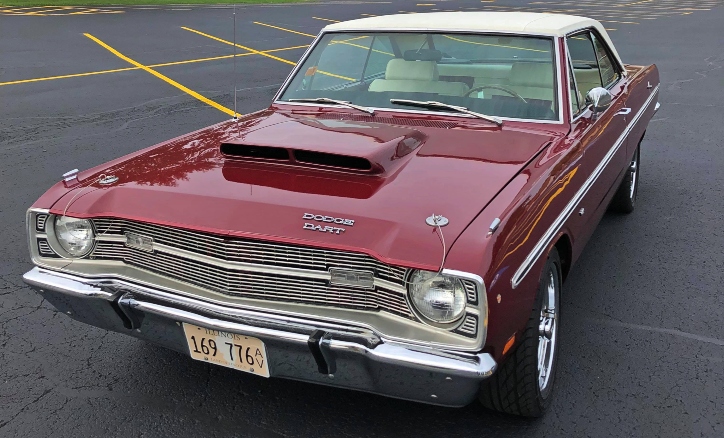 We totally rewired the car, redid the interior, converted it to disc brakes all the way around, and all that was done through friends. Alan Mahone did the brakes, Muscle Motors provided the engine, Rick Allison built the transmission and Dan Mancini the rear end, Cal tracts and other suspension components. My buddies Chris and Byron also helped a lot.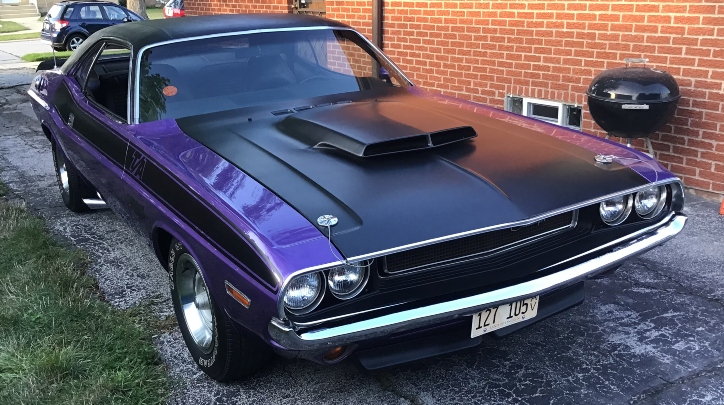 I chose the small block for my 1969 Dodge Dart because I was building a street cruiser. Didn't want to race anymore, just wanted to enjoy a nice Mopar. That's why I didn't mini tub it or do any additional cutting on the body. It was just too beautiful of a car to do that.
Under the bonnet of Hank's 1969 Dodge Dart is a 416 stroker engine dressed with Indy heads match ported to the exhaust manifolds. Camshaft from Mopar Performance, Eagle crankshaft, air gap Edelbrock intake, reworked quick fuel carburetor and MSD ignition box mounted under the battery tray.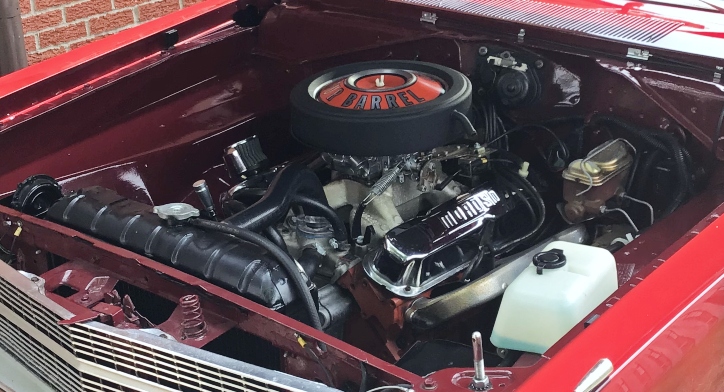 Hank estimates the 1969 Dodge Dart 416 stroker engine at about 500 horsepower controlled by a built 727 TorqueFlite and 3.55 geared rear. The exhaust is power coated front to back and consist of stock manifolds, Flowmaster mufflers and TTI pipes.
You May Also Like the Story of Ben's 1969 Dodge Dart 408 Stroker