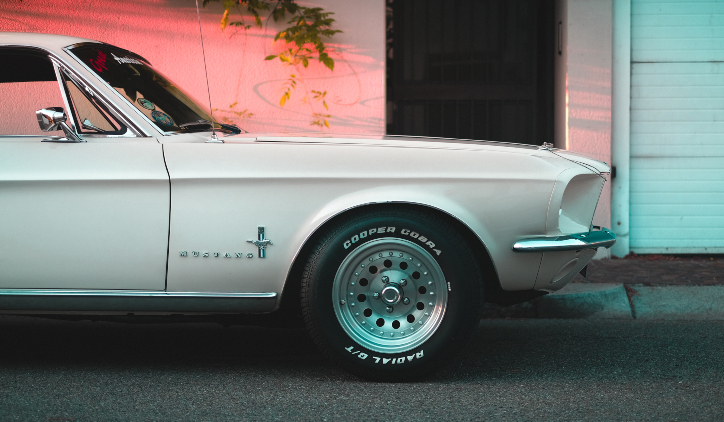 One of the hottest properties in gaming just released its latest edition, Far Cry 6, and immediately its grabbed lots of attention. No, not for its cutscenes of Hollywood quality, not even the appearance of Giancarlo Esposito, but for the representations of some truly classic cars.
While the game may not have the licence to replicate the logos of such iconic brands such as Buick or Ferrari, the recognizable profiles of some of their cars are certainly featured. There's the Buick Century, the Ferrari 275 GTB/2 and it doesn't stop there. It's fun to see these automotive legends brought into the modern digital era, and it does make you wonder why there aren't more of these classics appearing in video games.
Granted, there are classics from automotive history in some other titles, they do indeed pop up from time to time. But there's not that many in modern gaming, it really would be fantastic to see them appearing a little more frequently. So, today we take a hypothetical look into where gaming could go to introduce more of these fantastic cars.
A Noir take on GTA?
Grand Theft Auto is of course one of the best-known game franchises which is chocked full of cars. All representations of the real thing, with Rockstar's own twist. A little like Far Cry you could say. Maybe there should be a 50's version of GTA – after all, post-Second World War, classic Americana was king. Imagine driving a '57 Chevrolet BelAir down the boulevard, or seeing a Ferrari 166 MM Barchetta that you just had to 'have'. There has been the odd attempt at a film noir style cops and robbers' game in the past as L.A. Noire hit the gaming shelves, but it was more about the story than the thrill of the chase. Which is what we would love to see. With the advances in technology putting a GTA spin on the late 40s and 50s era this could really stand out as an iconic game.
Slot excitement
Within this category, the Gala Bingo platform is particularly consistent at showcasing the newest and most popular games, and at any given moment showcases just how much subject variety online casinos embrace. As of this writing, the aforementioned platform is featuring new games based on spooky themes, the board game Monopoly, Spartan Warfare, and Mission Cash which features a classic car front and center. With the varied games, and iconic characters all covered, why not bring the cars back, too. Embracing all things retro is seen to be 'cool' right now. So, how about a slot game based around the iconic cars made by Plymouth? Or, one representing Buick perhaps? Then throw in some music of the time, and video cutscenes of the cars racing as part of the bonus games. That all sounds like a winner.
Racing Rush
There are an increasing amount of simulation style games available now, especially in racing. But we've never really seen a classic racer. Imagine rubbing paint whilst racing a Ford GT40 Mark 4, or a 67' Penske Camaro Z/28, even throw in the classic single seater, Chaparral 2E race car. Maybe introduce classic competitions too like the Can Am Series, which many still regard as one of, if not the best racing series that's ever taken to the asphalt in North America. There could be a showcase of some of the iconic tracks that are no longer used too, hailing back to a much simpler time. Whilst the increase in safety is a good thing, there's nothing that beats the adrenaline of racing at the Riverside International Raceway where turn 9 was known to cook the brakes of many cars. Sounds like fun to us.
Mobile Gaming
Current mobile games are all seemingly built around the modern cars, or even the iconic gaming characters. So, there's a real opportunity to bring the classics to the most contemporary of platforms. Why not do something different here, how about a role-playing game where you start as a backstreet car dealer, flipping motors to earn enough money to buy your own place. Head to auctions, bidding for some real automobile icons, building your way up to being the biggest classic car dealer in your area. Bring in a multiplayer element perhaps, so you can trade with other players, too. That would certainly make the commute into work on the train a little more interesting.
There are so many options that would be fitting for the classic car in the modern gaming world. We hope you liked some of our suggestions and remember, to keep up with some of the hottest muscle cars, pick up trucks and more head over to our homepage, here at Hot-cars.org.