While Jonathan Unger's 1969 Dodge Dart is one angry street/strip Mopar beast, it also comes with a touching story. Jonathan not only did a great job building the car, but he honored the memory of his late cousin who was the original owner. Check out the video I put together for this '69 Dart and read more below.
The 1969 Dodge Dart was originally purchased as a project car by Jonathan's uncle who is a die hard Mopar guy and his late son. Sadly, Christopher didn't even get a chance to see the car. Five years later with a broken heart Dale (Christopher's stepfather) gave the Dart to Jonathan.
From 1969 Dart Project Car to 9-Second Beast
He decided to do the right thing and build a full tribute to his cousin who was a weapon specialist in the army. That's why Jon did the skulls on the Dodge Dart door handles and the grill along with the brass knuckles on the inside.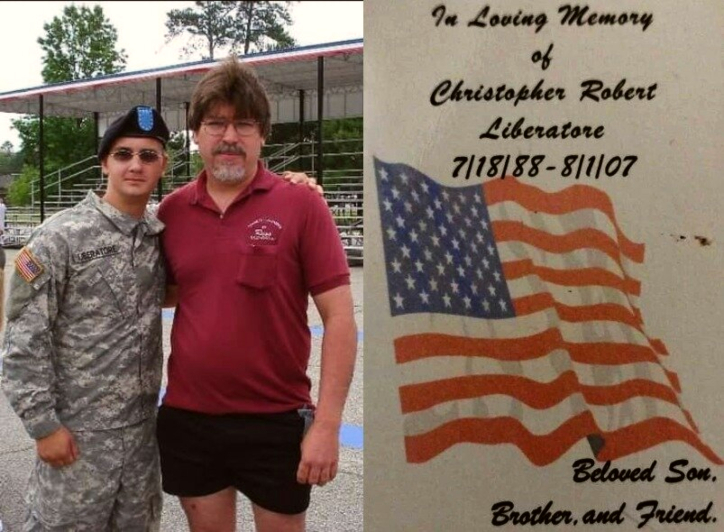 Jonathan managed to do most of the work on the 1969 Dodge Dart by himself (apart of the tubs and the cage). But finding a painter to apply the 2006 Viper Copperhead Orange color on the old Mopar was a huge challenge.
Everything except the hood and the trunk is steel, and the all glass '69 windows are functional. The Dart is a 100% streetable with a weight of 3,400lbs without the driver. It has over 360 passes year to date, and around 5,000 miles on the road.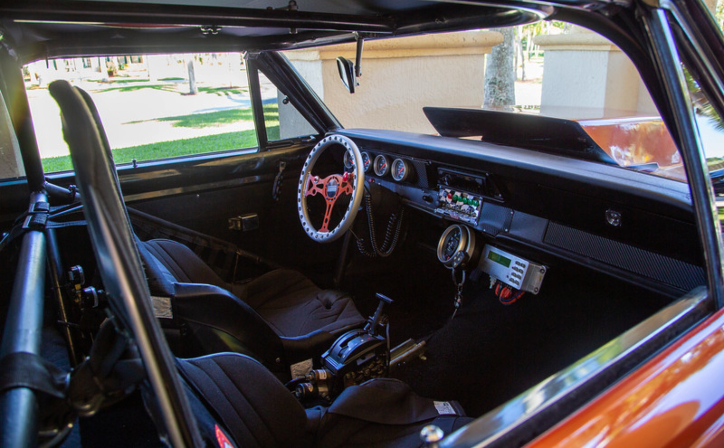 The 1969 Dodge Dart sits on ladder bar suspension with Strange Engineering 9-way adjustable coilovers. 31×13 Mickey Thompson's at the rear, and stock torison bars with 90/10 shocks up front.
Jonathan and his dad (long time racer and knowledgeable Mopar guy) started with a 400 block, stroked it out to 500 cubic inches, and dressed it with Brodix B1 heads, COMP Cams cam, and Harland Sharp 1.65 rockers.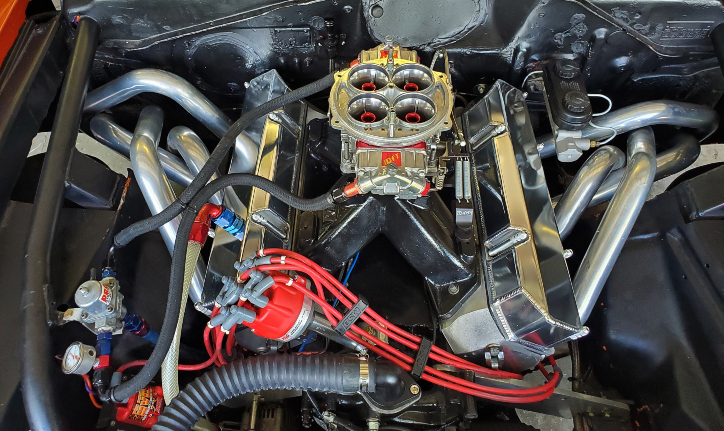 The power is controlled with 3-speed 727 automatic trans, and 9-inch rear end with 4.56 gears. The 1969 Dodge Dart angry sound is achieved with Dynomax race exhaust with 3.5-inch collectors and large tube fenderwell Hooker headers.
Both the chassis and the cage are 8.50 NHRA certified. Jon competes in Bracket, Index and Quick 16 classes. The street/strip '69 Dodge Dart runs 9.70's on motor, and low 8's with the small Nitrous plate.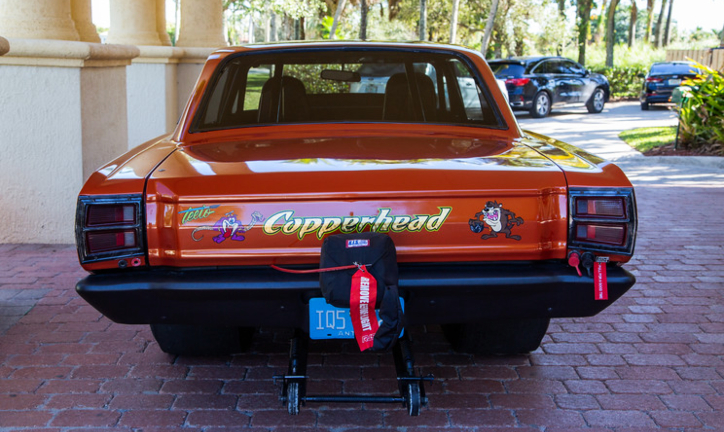 Did You See the Story of Hank's 1969 Dodge Dart Build?