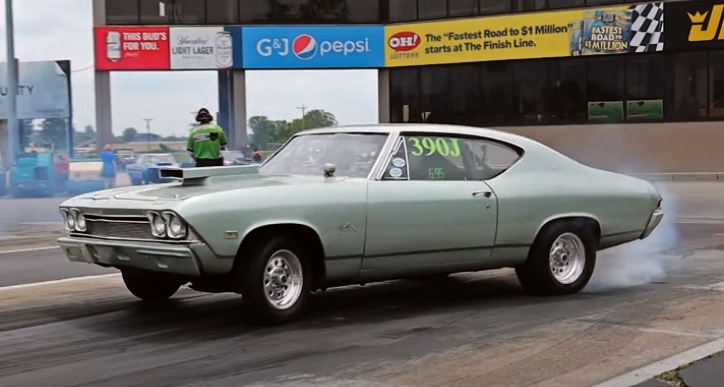 Today we will take you on another trip to the National Trail Raceway where RPM Army filmed a clean 1968 Chevy Chevelle during the Buckeye Triple Crown event. I know not everyone likes bracket racing on the 1/8 mile, but I think you will enjoy watching the '68 Chevelle flexing muscle as well as the Chevy Nova and Camaro running in the other lane.
Hit the play button to see these rowdy Chevy muscle cars running down the track.
How About Some Chevy Chevelle 1/4 Mile Action at Byron Dragway?