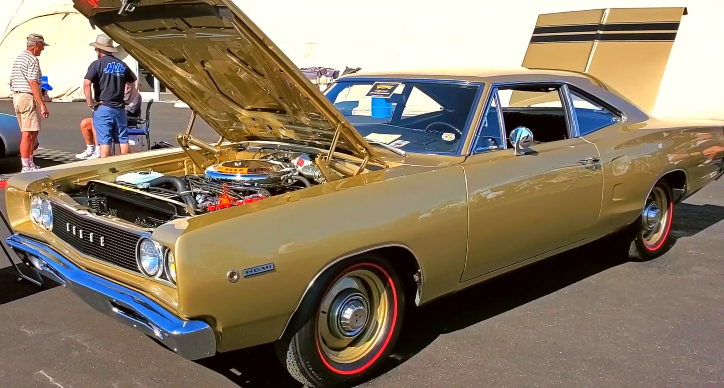 Step into the world of classic muscle with this 1968 Dodge HEMI Super Bee, a laser-straight B-body Mopar drenched in a mesmerizing shade of Gold. The allure doesn't stop there, as the exterior is complemented by steel hubcap wheels perfectly matching the paint, all wrapped up in Redline tires.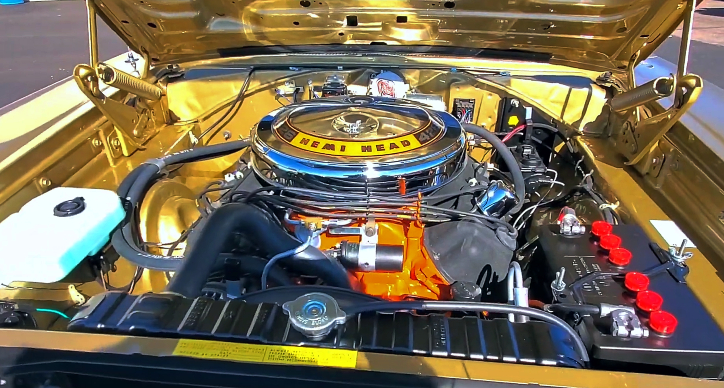 Pop the hood, and you'll be greeted by a beautifully detailed 426 cubic inch Big Elephant engine, meticulously detailed and ready to unleash its power. This Super Bee isn't just a pretty face; it's a true force to be reckoned with on the road.
HEMI Super Bee stole the show at the GoodGuys Southwest Nationals event. Check out the Dano Live's video and don't forget to share your thoughts.
You May Also Like Jason's Very Rare Panther Pink 1970 Dodge Super Bee