Wicked Pro-Touring 69′ Chevelle on Hot Cars.
This 1969 Chevy Chevelle is one of the sickest muscle cars you will find on our website and is definitely over the top. Several well known names from the industry are involved in this project, so you should expect a remarkable hot rod…and that's exactly what this slick Chevrolet is.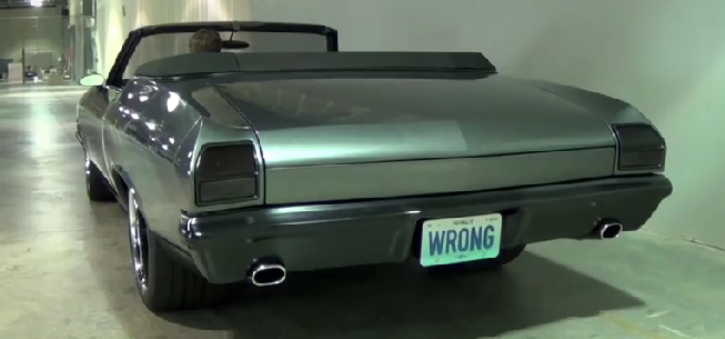 The chassis – made by the "Roadster Shop". Front and rear "Detroit Speed"  Suspension. "Gamble's Street Rods" are responsible for the assembling of this ride, before it hits "John's Auto Body" for the body customization process. The very impressive interior have been done by a member of the "Recovery Room" team. Inside you will find a touch screen device from where you can command most of the car functions…How cool is that? Under the hood of this muscle car is sitting a 540 cubic inch Big Block V8 motor with a set of 76mm turbos.
Enough said…Gorgeous Pro Touring Chevelle. Special thanks to "RamblinAround" for the cool video. Check it out. Watch, Enjoy & Share!