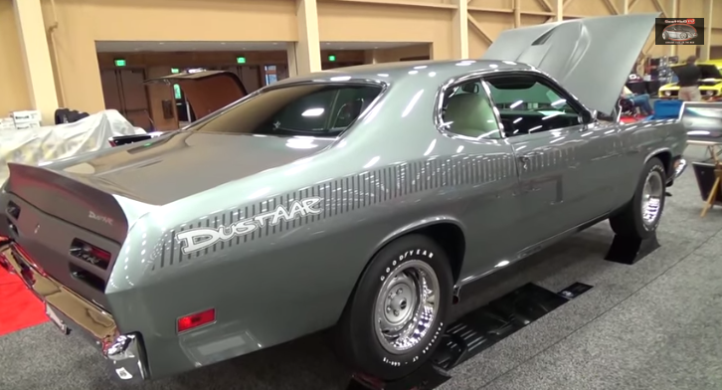 Awesome 1971 Plymouth Duster a.k.a DustAAR!
Although this package was never offered on this car, the owner decided to try whether the AAR Plymouth Cuda features will fit on his Duster and you get to see the result – one spectacular hot rod. Everything that could be incorporated, the hood, the spoilers, the rally wheels, the side exhaust etc. perfectly match and it looks great.
The white leather interior can be described as custom stock because it features many Chrysler parts and even those which aren't still look original. The 1971 Plymouth DustAAR is powered by a 340 cubic inch six pack Trans Am motor. You should definitely check it out and appreciate the builder's creativity.
Watch, Enjoy & Share!